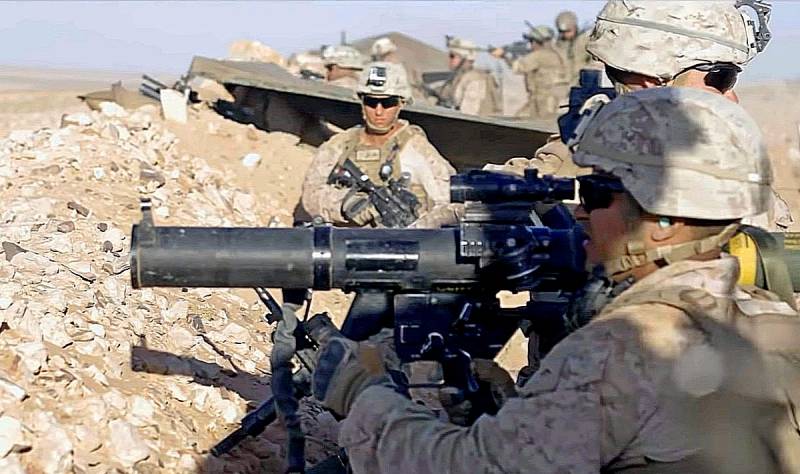 The Pentagon continues to strengthen its combat positions in the northeastern part of the SAR, transferring military supplies and infantry fighting vehicles from the northern regions of Iraq. The east of Syria is controlled by the military alliance "Syrian Democratic Forces", a significant part of which are members of the Kurdish paramilitary organization "People's Self-Defense Forces". This region is under heavy
technique
and covered military trucks. The Turkish state news agency Anadolu reported this on Friday 25 September.
The day before, 79 trucks passed through the Alwaleed command post on the Syrian-Iraqi border. As part of the convoy, fuel trucks arrived in Syria, as well as 12 trucks. The cargo to support the bases will be distributed among the US military facilities in Hasak, Deir ez-Zor and Raqqa. Over the past couple of weeks, five military convoys of about three hundred trucks have arrived in Syria from Iraq.
Currently, US troops in Syria are deployed at 11 military bases and strong points. Since October last year, after the start of the Turkish army's operation "Peace Spring" east of the Euphrates, the Americans have regrouped their forces, and their goal was to establish control over the oil fields of eastern Syria.
Russia also began to strengthen its military presence after October 2019. According to a number of sources, Moscow may soon increase pressure on Washington eastward from the Kamyshly airport, in the zone of oil fields in the Rumeilan region.
Earlier, Donald Trump spoke about the need to withdraw all US troops from Syrian territory, but after that he changed his point of view many times. The head of the United States Foreign Office, Mark Esper, announced on October 21 that the Pentagon could leave a small American military contingent in the east of the SAR to protect local oil fields from IS terrorists (an organization banned in the Russian Federation). Apparently, with the current transfer of military supplies, the Americans are making it clear to Russia that they do not intend to finally leave Syria.