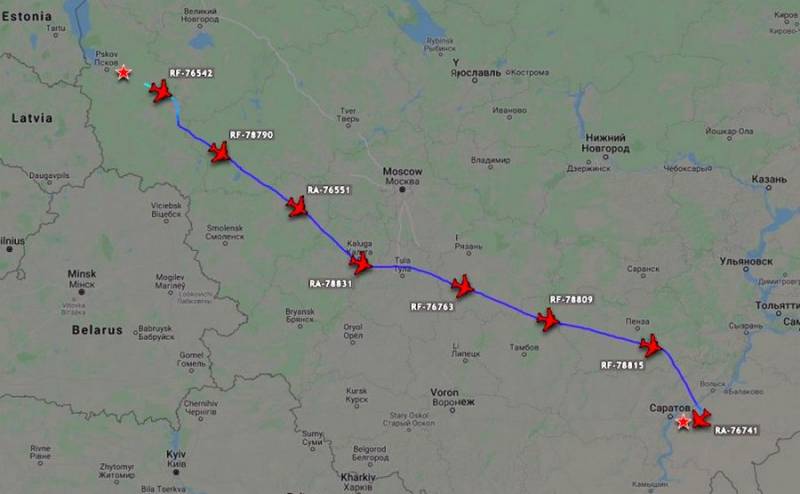 Internet users are wondering about the reasons for the transfer of 27 Il-76MD military transport aircraft from the air base in Pskov to the strategic aviation airfield in Engels. Perhaps the transfer is somehow connected with the military exercises "Kavkaz-2020", but there is no exact information yet.
27 military transports Il-76, who arrived yesterday from Pskov to Engels, are visible on the published video of flights of a pair of Tu-160 missile carriers, reports the telegram channel "Hunter's Notes".
I live in Pskov, so they fly here all the time. And they fly to completely different places both in Russia and abroad (Syria, Venezuela, and service of top officials)
- noted one of the enlightened users.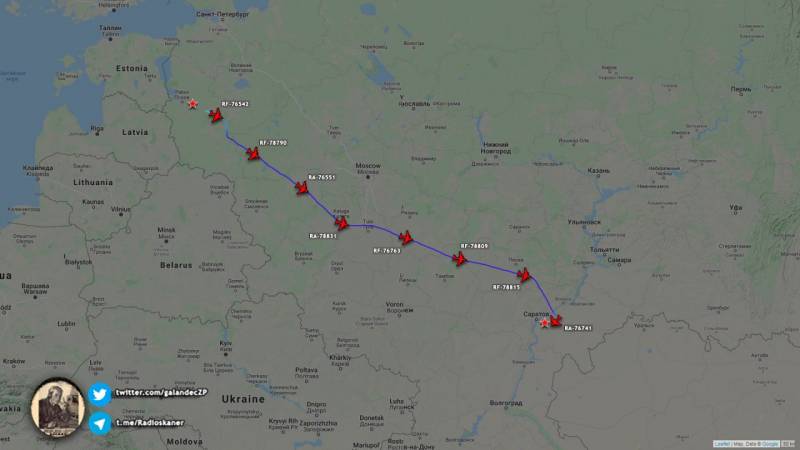 Yes, these are exercises, there are military training grounds
- echoes another.
Withdrawal of the reserve of security officials from Belarus after the inauguration
- suggested the third.
Exercises, possibly the withdrawal of the VTA aviation from the strike. Pskov is a border region!
- says a certain Alex Tan.
This is due to the transfer of militants from Syria as a striking force in the attack on Armenia and Artsakh
- suggested a very exotic option by one of the users.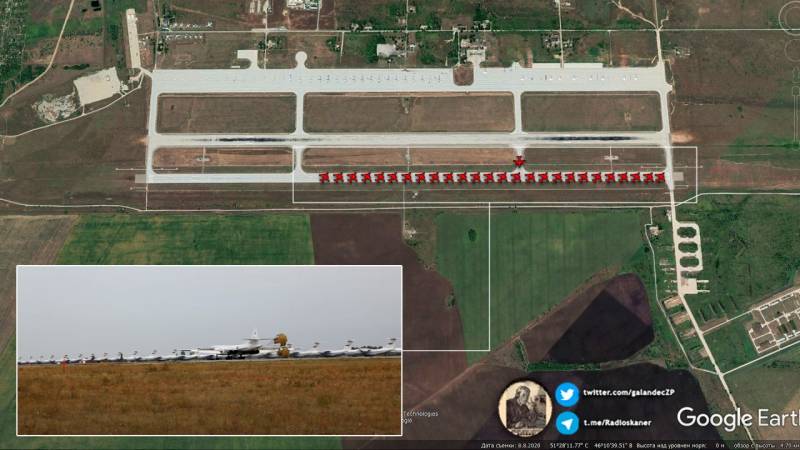 Il-76MD - an improved version of the Il-76M, during the modernization of which the chassis and airframe were reinforced. The aircraft's payload increased to 48 tons, the maximum takeoff weight - up to 190 tons. The flight range of the IL-76MD with a weight of 40 tons on board reaches 4200 km.