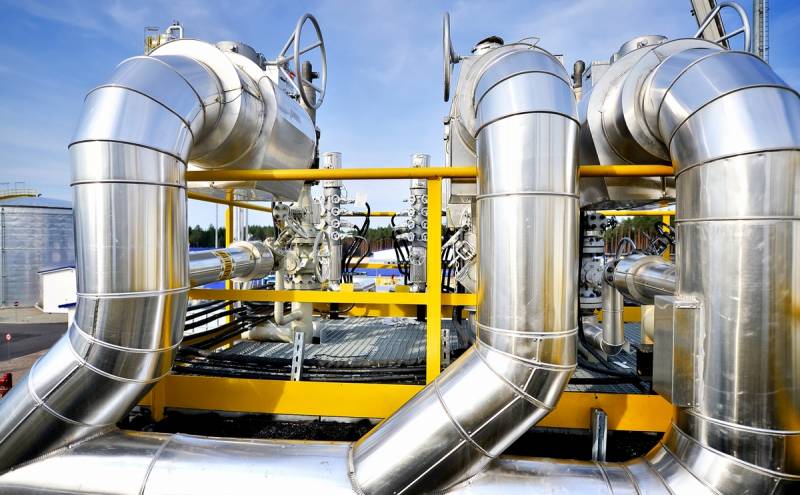 Anti-Russian sanctions have been in effect since 2014 - since the "annexation" of the Crimean Peninsula by Russia. Despite this, the rates of Russian gas sales are not decreasing. Actually, why should Europe reduce the volume of purchases of Russian gas fuel - after all, it seeks to punish Moscow, and not itself? The Danish resource Berlingske writes about this.
Contrary to expectations, European countries continued to buy gas from the Kremlin, and the rate of its sales is not going down - rather, on the contrary.
2015, 2016 and 2017 were record years in terms of Russian gas sales to Europe. But Europe itself began to produce less gas
- note the Berlingske experts.
Domestic gas production in European countries is declining. Thus, the Netherlands, which recently produced a large amount of "blue fuel", are now forced to import it. Even in Norway, which is rich in this natural resource, the rates of its production will remain at the same level until the middle of this decade, then, in the absence of new deposits, they will begin to decline.
However, things are not so rosy for Russian gas supplies to Europe. Currently, Nord Stream 2, designed to connect Germany and Russia, has become a real stumbling block in Brussels. The situation was aggravated by the poisoning of Russian opposition leader Alexei Navalny, in response to which some German officials are calling for a blocking of the Russian pipeline.
According to Arild Mue, a senior researcher at the Fridtjof Nansen Institute in Norway, Russian gas exports to Europe will continue to grow, but the role of this resource in the energy supply of European countries may decrease.