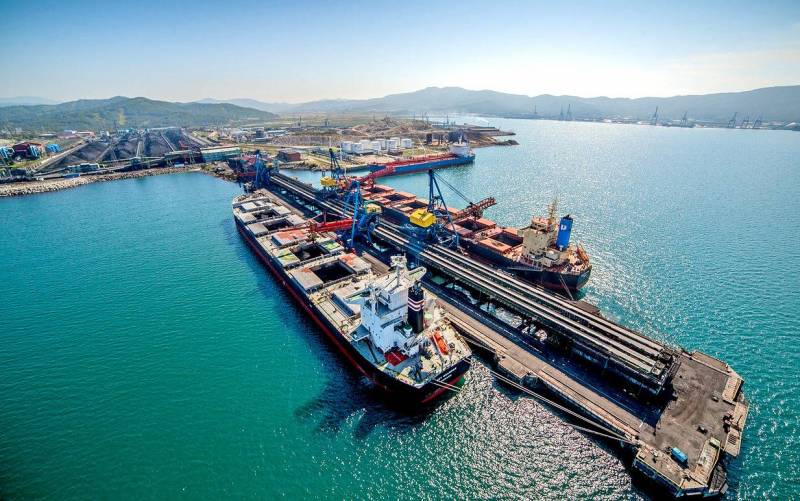 Belarus, represented by its President Alexander Lukashenko, announced its readiness to build a joint seaport with Russia. The head of the Republic of Belarus announced these plans on Friday, September 25, during a conversation with the Governor of the Leningrad Region, Alexander Drozdenko.
The President of Belarus stressed the need to come to an agreement with Moscow on logistics and supply of goods, the main of which are tariffs for rail transportation and use of ports. And here the port of Ust-Luga in the Leningrad region will play an important role.
According to Lukashenko, he discussed these issues with his Russian counterpart. The President of Belarus suggested that Putin unite the efforts of both countries and build a trading port in the Leningrad Region - in his opinion, the funds saved on the construction of the Belarusian nuclear power plant can be allocated for this purpose.
Earlier, Lukashenko announced Minsk's readiness to move the transshipment points for its goods from the Baltic ports to the Russian ones in response to the non-recognition of the results of the presidential elections by Riga and Vilnius on August 9, 2020 in Belarus, during which Alexander Lukashenko won a landslide victory. According to the Belarusian leader, the Balts will feel for themselves what sanctions are and how they can affect trade
economic
communication.
We will show them what sanctions are ... And for sanctioned products (on those products on which Russia has imposed an embargo) - even if they don't dream
- Lukashenka noted.