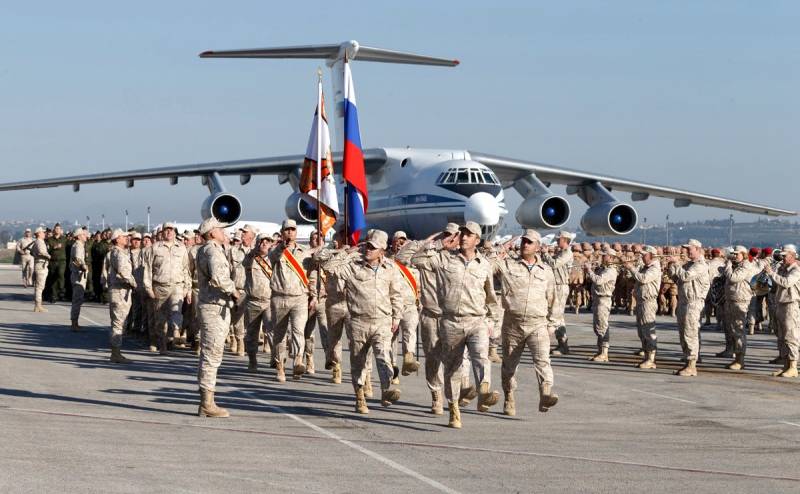 Syria is critically important to Russia for several reasons, says OilPrice. First, Syria is the point of geopolitical confrontation between the Russian Federation and the United States, the center of whose sphere of influence in the region is located in Saudi Arabia. Secondly, Syria has access to the Mediterranean, a convenient export route to major European oil and gas distribution centers. The Syrian Republic also hosts important military bases - the seaport of Tartus and the Russian air force base in Latakia.
In addition, Syria possesses large reserves of energy resources that the Kremlin can use to offset its costs from being in the region. The Russian Federation is now involved in four dozen energy projects
economics
Syria.
Back in November 2017, a memorandum of understanding was signed between the Russian Federation and the SAR - last week Deputy Prime Minister Borisov spoke about the energy plan, which is actually a modified version of the memorandum. It included the reconstruction of a thermal power plant in Aleppo, the expansion of energy capacity in Tishrin and Mharda, and the construction of a power plant in Deir es-Zor.
Another important infrastructure project carried out by Russia is the reconstruction and renovation of the refinery in Homs, which was seriously damaged during the fighting in December 2019.
After the end of the armed confrontation in Syria, Russia plans to use the Syrian Arab Republic as a route for transporting oil and gas to European countries. The Russian option for gas supplies is the restoration of the Iran-Iraq-Syria gas pipeline, the delivery of gas fuel from Iran and Iraq to Syria and further to European countries. This option will help the rapprochement of states within the framework of the Gas Exporting Countries Forum (GECF), which includes Russia, Qatar, Iran and some countries from Washington's "black list". The GECF controls about 70 percent of the world's gas reserves, 38 percent of pipeline supplies and 85 percent of LNG production. Thus, the GECF can become a kind of "gas OPEC plus", posing a real threat to the interests of the United States and the European Union.