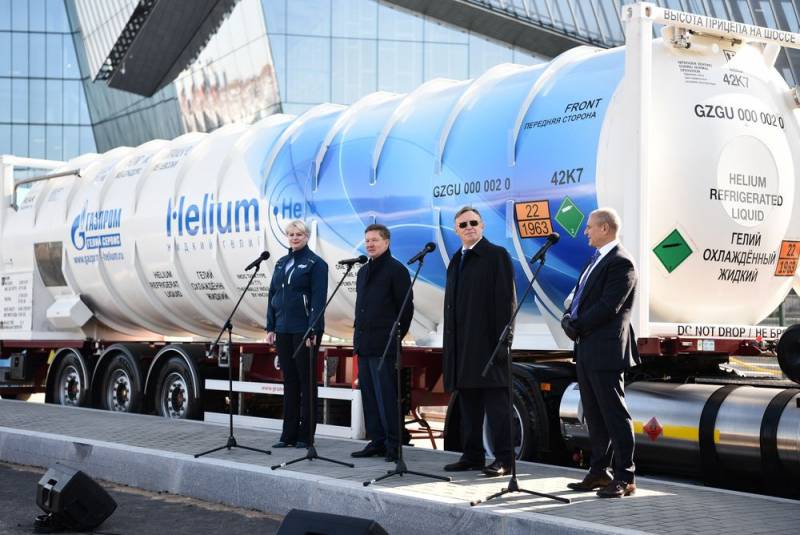 Alexey Miller, Chairman of the Management Board of PJSC Gazprom, said that Russia is preparing to break into the world leaders in the production of helium, and the company he heads will become a leading player in this market. He announced this in St. Petersburg during the presentation of the Eastern Gas Program project implemented by the gas giant.
Miller noted that Gazprom is currently building the Amur GPP, which will produce liquefied helium from raw materials extracted at the Chayadinskoye and Kovykta fields, which is very necessary in high-tech industries. He explained that the demand for these products is growing, especially in the Asia-Pacific region, where the said enterprise is located, which will be able to produce 60 million tons of helium per year.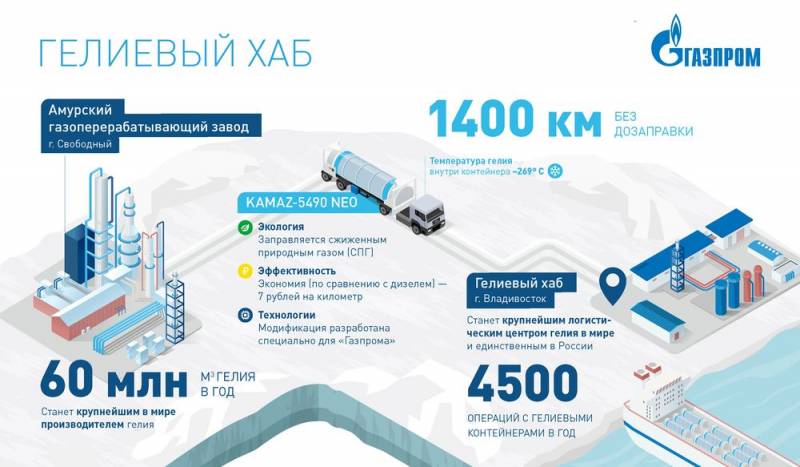 The helium produced at the enterprise in special containers that maintain a temperature of -269 ° C will be transported to Vladivostok, where it will be exported from the territory of a specialized logistics center serving insulated containers. He clarified that this center is now being built on the territory of the Nadezhdinskaya ASEZ and will become the most powerful such hub on the planet with a throughput of more than 4,5 thousand operations with the indicated containers per year.
The transportation of specialized containers between the enterprise, the hub and the ports of the region will be provided by the latest Russian-made KAMAZ-5490 Neo tractors powered by LNG. They were shown to the public during the mentioned event. Gazprom should receive 18 such tractors by April 1, 2021.