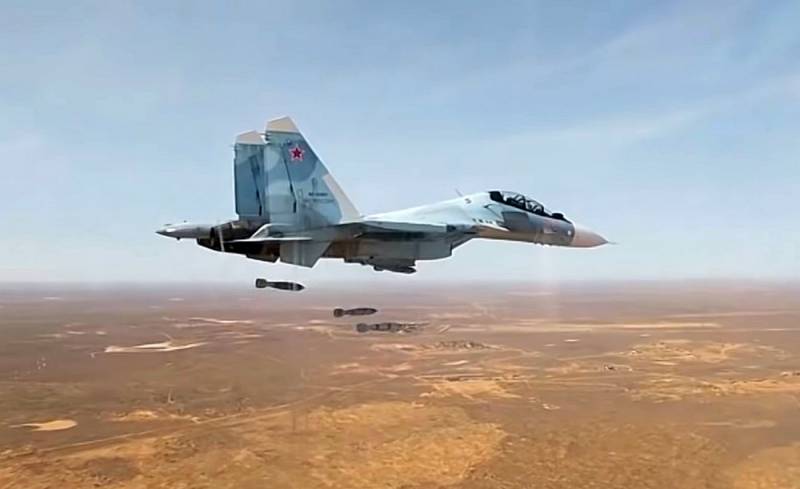 An audio recording of the conversations of the pilots and related services appeared on the Web during an incident in the skies over the Tver region on September 22, 2020, when an aircraft gun was fired from a Su-35S fighter during a training battle. As a result, the two-seat Su-30M2 fighter was shot down and fell into the forest.
It should be noted that according to
information
users of specialized Russian forums, the Su-35S had to make a photo shot. However, when the pilot fired a shot, the standard GSh-30-1 worked and real ammunition flew into the Su-30M2.
Report what happened?
- asks the voice on the recording.
348 had a cannon fired
- sounded in response.
After that, the speech informant of the Su-30M2 began to broadcast information about the failure of the aircraft's hydraulic system and the loss of control.
Failure of the hydraulic system. In the absence of pressure, create conditions for leaving
- says the voice informant.
The crew of the "twin" decides to eject.
Jumped
- heard off-screen.
Watching
- heard, after a while.
Accepted, two domes
- confirmed the voice.
Have you successfully ejected?
- asked in response.
Exactly
He replied.
After that, the coordinates of the ejected crew and the place where the "twin" crashed are reported, and the command is also received:
348 let's get to the point.
The Su-35S pilot confirms the command.
Are the domes stable?
- asked the pilot.
Yes
He replied.
After a while, the person who communicated with the pilot begins to report to the superior chief that the Su-35S has a twin-gun fired. The questioner inquired about the fate of the crew. He was told that both crew members had ejected and that everything was fine with them.