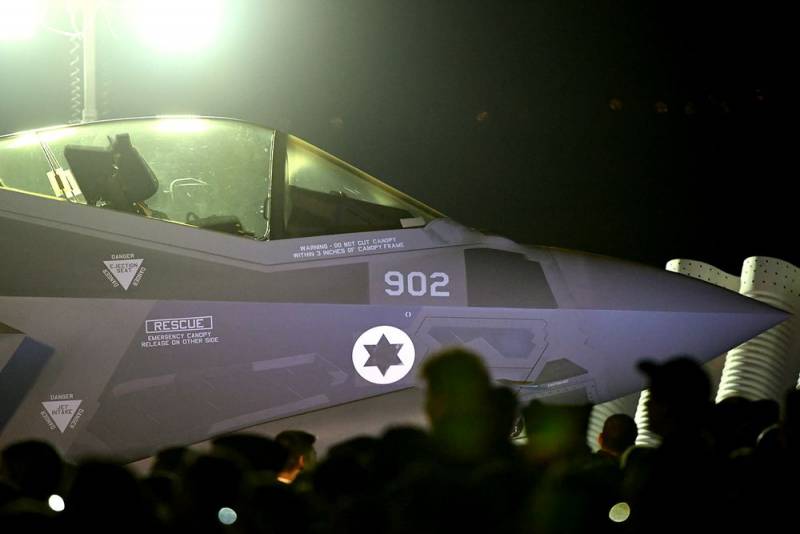 The United States and the United Arab Emirates expect to sign a preliminary contract by the end of 2020 to sell a batch of F-35A stealth fighter-bombers and other modern weapons systems. Now the Donald Trump administration is considering the possibility of implementing this deal in accordance with Washington's commitments to Tel Aviv, writes the London-based international agency Reuters.
According to the agency's sources, the parties want to agree on all issues by December 2, 2020, when the UAE National Day will be celebrated. On this day in 1971, the UAE gained independence from Great Britain.
At the same time, the United States, taking into account the agreements with Israel, has no right to supply weapons systems to the Middle East that could damage Tel Aviv's high-quality military superiority. Moreover, Washington is obliged to ensure that the American-made strike weapons received by Israel are superior in their capabilities to counterparts in the countries of the region. The Americans want to get out of this predicament by selling the F-35A fighters to the UAE, which should become more visible to Israel's radar stations. How this will be done, Reuters does not report, but it is noted that Washington is working on ways to achieve this goal.
On September 22, 2020, Israeli Defense Minister Benny Gantz met in Washington with Pentagon chief Mark Esper. One of the topics touched upon was "the normalization of Tel Aviv's relations with Arab countries", behind which one can guess Israel's desire to "ventilate the topic" with the F-35A and other military products.
At the same time, the Pentagon refused to comment on the publication of the information about the F-35A, Reaper drones, Boeing EA-18G Growler electronic warfare aircraft, which the United States was going to sell to the UAE. The department said that they would not confirm and would not comment on possible deals until the US Congress was officially notified of them.