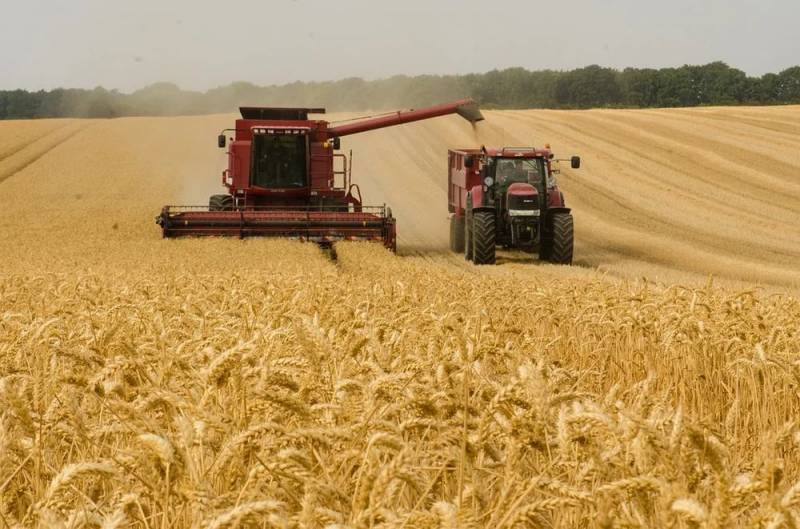 Moscow has significantly expanded its share of the international wheat market over the past few years, and is now beginning to export grain to Algeria, with a population of about 40 million. This country, being the third largest importer of wheat in the world, will make Russia the leading exporter of grain on the planet, writes the American agency Bloomberg.
For 20 years, Russia has turned from an importer of wheat, who bought it in other countries, into a state, which accounts for 20% of all grain exports. Now more than 100 countries buy Russian wheat, while Russia is constantly expanding its list of customers.
Having reached an agreement with Algeria, Russia has made a real African breakthrough. Earlier, Algeria put forward very strict requirements for the quality of products, but softened the requests and purchased a trial batch of grain from the Russians. After that, the Algerian Grain Agency announced that it was ready to purchase wheat from Russia. This was a real blow to France, and, according to forecasts, the export of French wheat outside the EU will be cut in half in 2020.
There has been a staggering increase in both production volumes and the scale of wheat exports from Russia. It has worked hard to increase its market share and that share continues to grow
- noted James Bowlesworth, director of CRM AgriCommodities from the UK.
In 2019, Saudi Arabia opened its market for Russians, which also relaxed its quality requirements. In 2020, Russia has harvested a gigantic wheat crop and is likely to export at least 37,5 million tons.
Over the past decade, cheap wheat has allowed Russia to squeeze the US and the EU on the world market. Russia is still feeling confident from Turkey to Brazil and from Vietnam to Tanzania, but it may face increased competition from Canada and Australia, where yields have increased.