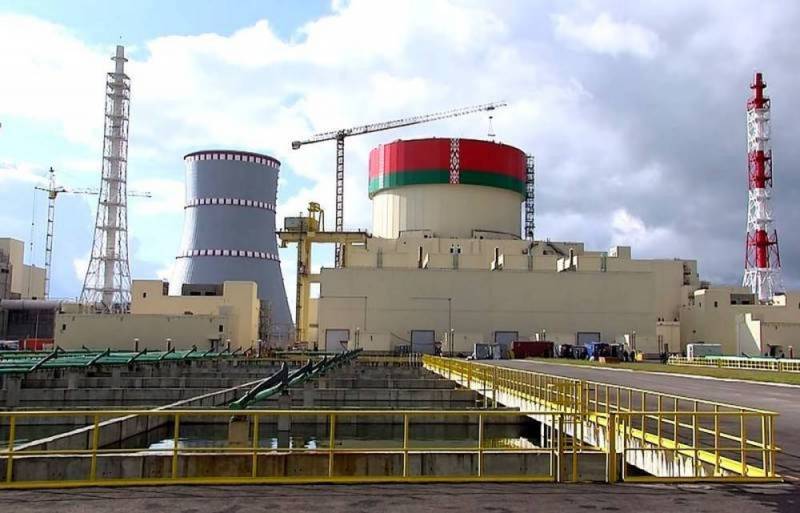 On November 7, 2020, on the next anniversary of the Bolshevik revolution, the BelNPP was going to launch the first power unit. But commissioning with the generation of electricity and its supply to the power grid was postponed to the first quarter of 2021. The start of operation of the second power unit is scheduled for 2022, writes the Polish Internet publication Biznes Alert.
Over the past 15 years, there have been serious disagreements between Minsk and Moscow over the "gas issue". Belarus is catastrophically dependent on Russia, so the construction of a nuclear power plant should help Belarusians reduce consumption of Russian gas by 4 billion cubic meters. m per year.
At present, the 10-millionth Belarus consumes over 20 billion cubic meters. meters of gas per year. Moreover, over 90% of electricity in the country is still generated from "blue fuel". At the same time, almost 40 million Poland consumes only 17 billion cubic meters. meters of gas per year.
But in addition to generating electricity for the needs of Belarus, they want to use this nuclear power plant for export supplies of electricity to Poland and the Baltic countries. The cost of building the BelNPP is $ 10 billion and the Russians have provided loans for 90% of the amount.
But the colossal debt can be a heavy burden on the Belarusian budget, since it is necessary to start paying off interest already from April 1, 2021. Therefore, it is possible that after a while the owner of the state-owned enterprise "Belarusian NPP" will change. The transfer of this company to the management of Russia may become one of the elements of the next bargaining between Minsk and Moscow. This is beneficial for Russia, since Belarus will still have to repay part of the loan, and Russian contractors and manufacturers will earn the lion's share of the money on construction. After that, the Russians will start selling electricity to Belarusian consumers.
In this case,
policy
in Poland and Lithuania (to a lesser extent in Latvia and Estonia) they actively oppose the purchase of electricity from BelNPP. Therefore, it does not matter if this electricity is "Belarusian" or "Russian". The Russians will have to think about where to send unnecessary surplus generated electricity. And one of the options is the production of an alternative fuel - hydrogen. Such a solution will allow finding new customers who will be ready to buy it.