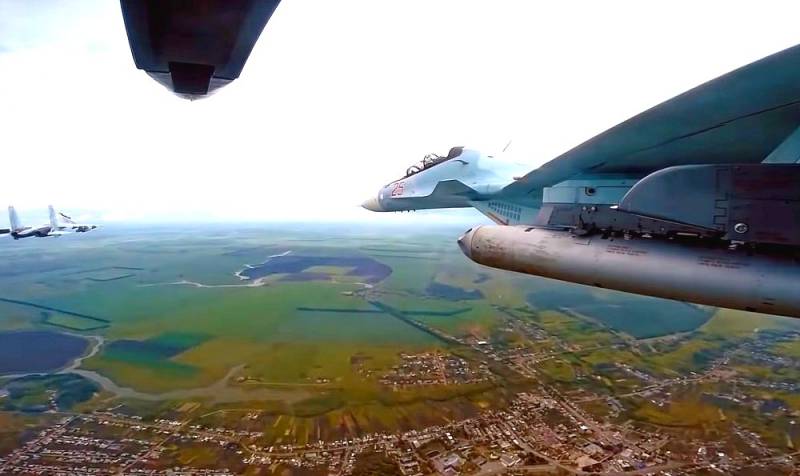 Russian media
сообщают
, referring to the military that on September 22, 2020, over the Tver region, a multi-purpose super-maneuverable Su-35S during a training battle accidentally destroyed a Su-30M2 fighter, generation 4+, writes the American Internet publication The Drive.
The GSh-30-1 Su-35S cannon was loaded through an oversight, which the pilot who controlled the fighter did not know about. As a result, he fired a volley of ammunition that hit the Su-30M2. The crew of the struck fighter managed to eject and was picked up by a search and rescue helicopter. The plane itself crashed in a forest in the northwest of the Tver region.
It should be noted that such unintentional incidents occur in any Air Force and are not rare during combat training. The Russian Defense Ministry has not yet officially confirmed this information. But if the department does this, then this case will become the next in the list of recognized similar incidents. For example, in April 2017, a MiG-31 interceptor shot down its wingman with an R-33 missile over a training ground near the Russian-Mongolian border.
It took two years for the information on the unintentional destruction of the MiG-31 to be confirmed. The Russian military department is not interested in making such cases widely public, so there is no official data from the Ministry of Defense regarding the Su-30M2 yet. But any aviation accident in any case requires a thorough investigation, which takes time. And, perhaps, the military will someday report what actually happened to the Su-30M2.