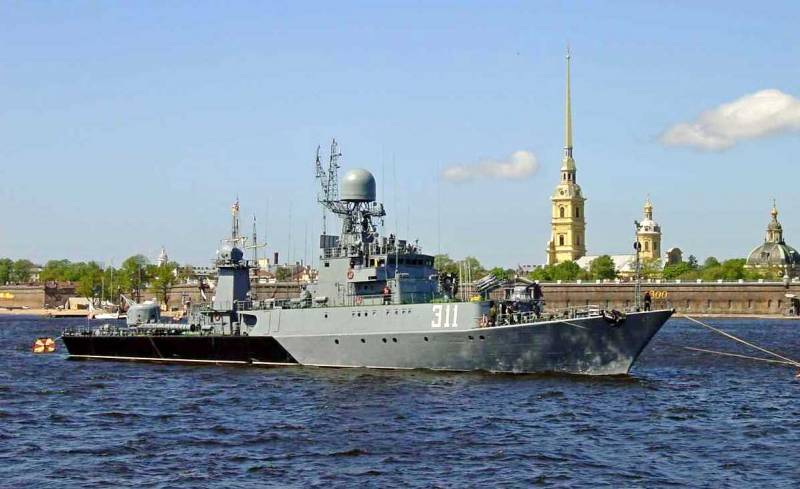 In the Oresund Strait near the Øresund bridge in the territorial waters of Denmark, a collision occurred between the Russian small anti-submarine ship Kazanets (project 1331-M) and the Ice Rose container ship from Sweden. This was announced on Wednesday 23 September by the Swedish television and radio company SVT.
The Swedish vessel was heading from St. Petersburg in the direction of Gothenburg. Ice Rose flew under the flag of the Marshall Islands. The exact reasons for the incident have not yet been reported, but it is known that in those waters during the incident there was a thick and low fog - this significantly impaired visibility.
During the collision, the Kazanets received a hole above the waterline; no one was injured among the crew members of the Russian combat ship. At the moment, the ship of the Russian Navy is heading to the home point of Baltiysk, the Baltic Fleet commission is investigating the details of the incident.
According to SVT, due to the collision of ships in the territorial waters of Denmark, it is this country that bears the burden of clarifying the circumstances of the incident. However, Copenhagen requested assistance from Stockholm, and a search helicopter, a coast guard and three Swedish ships were sent to the area of ​​the incident. No sailors were injured on Ice Rose, according to Danish military reports.