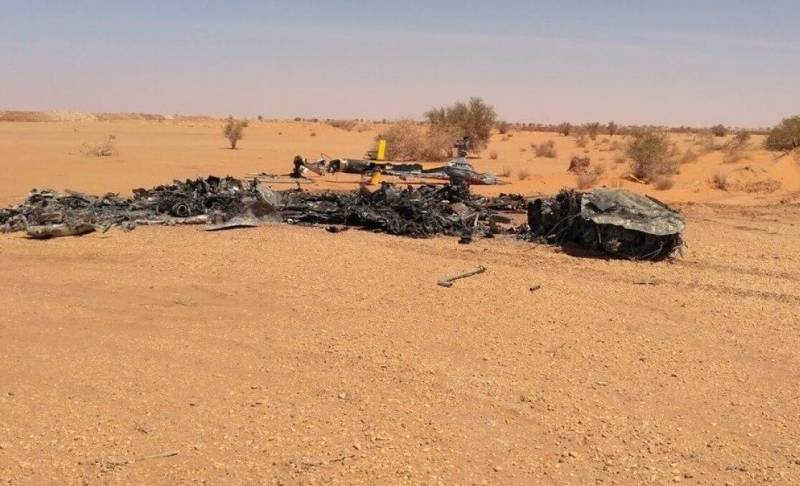 On September 23, near the Jufra air base near the city of Sukna in the central part of Libya, a Mi-8 helicopter crashed, carrying hired servicemen of the Wagner PMC. This is reported by the Turkish state news agency Anadolu, citing information from the military command of the PNS forces.
General Abdulhadi Dyrakh, spokesman for the National Accord Government's actions in Jufra and Sirte (located 450 km east of Tripoli), said that the Wagnerites were in the crashed rotorcraft.
According to witnesses, when the helicopter collided with the ground, the ammunition on board exploded. In the crash, 4 Wagner soldiers were killed. Other details of the incident have not yet been reported.
Meanwhile, on September 21, Permanent Representative of the Russian Federation to the UN Vasily Nebenzya spoke about the availability of information from the Russian special services about the presence of Western private military companies in Libya - they are recruiting and sending mercenaries to this country. In this regard, the Russian permanent representative called on the Western countries to end the anti-Russian campaign in the media.
Earlier, Russian Deputy Foreign Minister Mikhail Bogdanov said that the message about the presence of Wagner PMC servicemen in Libya and their participation in the intra-Libyan armed conflict on the side of Haftar is nothing more than false information and falsification of facts.