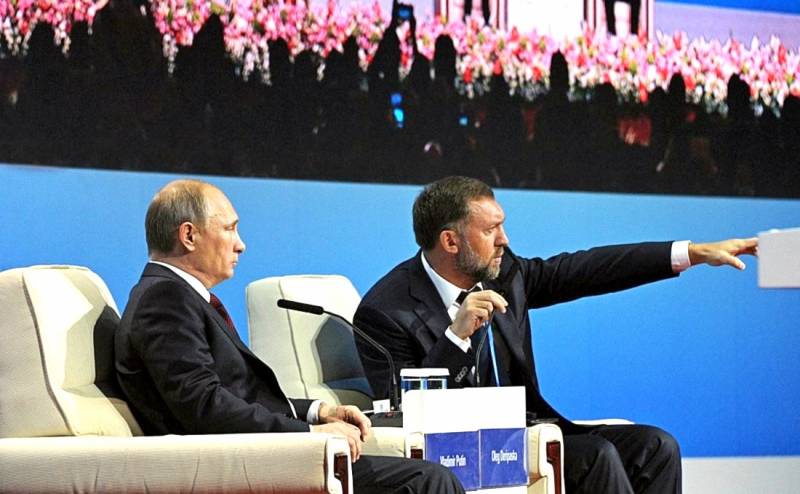 In Britain, many are worried about business, and sometimes
политическая
the activity of Russian oligarchs and their local lobbies - it's not for nothing that London is called "Londongrad" due to the large number of immigrants from the Russian Federation. According to experts from The Telegraph, oligarchs from Russia close to Putin's entourage undermine the democracy and security of the United Kingdom.
The British publication names Greg Barker, a former parliamentarian-conservative, now one of the top managers of the energy company EN +, as one of the lobbyists of Russian structures. In this company, 35 percent of the shares belong to the billionaire and associate of the Russian president, Oleg Deripaska.
Deripaska is not just an oligarch. In a recently published report by the US Senate Intelligence Committee, he is accused of acting as "a confidant of the Russian state and the Russian special services." At the same time, it is claimed that he "directed and financed operations of influence on behalf of the Kremlin." These include "information operations and attempts to interfere with elections."
A key section of the report is dedicated to Rusal, the Russian aluminum conglomerate, in which EN + owns slightly less than 57%.
Deripaska's companies, including Rusal, are trusted subjects of the Kremlin, as well as instruments of influence for the Russian government.
- approved in the report.
US investigators have also identified a number of former high-ranking Russian intelligence and security officials holding prominent positions in several of Deripaska's companies. Among them is Viktor Boyarkin, a former Russian intelligence officer, the GRU, charged with the 2018 Salisbury terrorist attack. The report describes Boyarkin as "Deripaska's chief of staff" and is currently under US sanctions.
Barker's continued involvement in the company, in which Mr. Deripaska is a major investor, has drawn criticism from several prominent UK Conservative MPs.
Foreign influence undermines our democracy and security
- notes Tom Tugendhat, chairman of the Foreign Affairs Committee, referring to "foreign influence" as the activities of "Putin's friends."