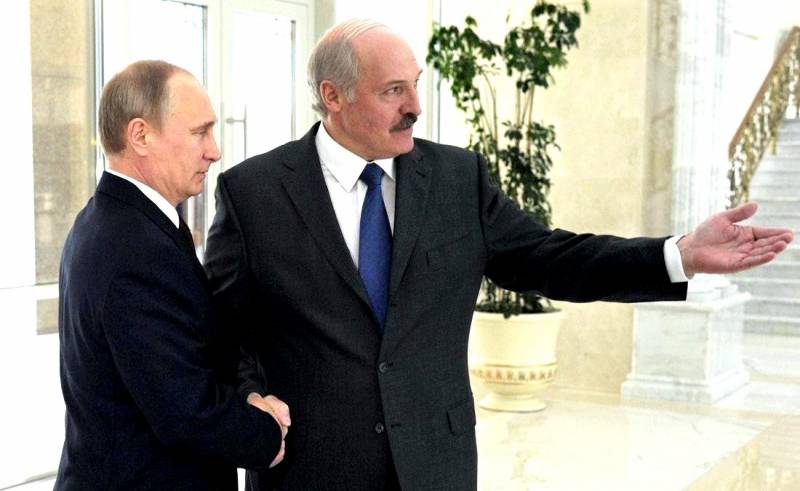 Almost all the heads of the foreign affairs agencies of the European Union countries have declared their disagreement with the results of the presidential elections in Belarus, considering Alexander Lukashenko an illegitimate president. Now he has nowhere to go except to bow to Putin at the cost of closer integration of Belarus into the Union State with the Russian Federation. Russian blogger and political scientist Anatoly Nesmiyan, known under the pseudonym El Murid, argues about this.
From the point of view of the EU, the Union State of Belarus and Russia will be as illegitimate as the DPR and LPR - after all, the Europeans consider Lukashenko a "fake" head of state. For Vladimir Putin, the united power of the Republic of Belarus and the Russian Federation may mean an extension of their stay in power, but there are some pitfalls here.
If the Union State is not recognized as a legitimate entity, then the meaning of the whole structure is lost. Putin will become some kind of Pushilin - or what is the name of the president of some Abkhazia?
- the Russian political scientist believes, saying that the union with Lukashenko practically drags Putin to the bottom of the world
policy
and history.
Thus, the current head of Belarus is becoming a toxic figure for Moscow - the Kremlin may think about replacing him with someone else and with the new president, because it makes sense to sign an agreement on the real creation of the Union State with a leader who not only enjoys the support of the population , but also does not raise questions about legitimacy in the West.