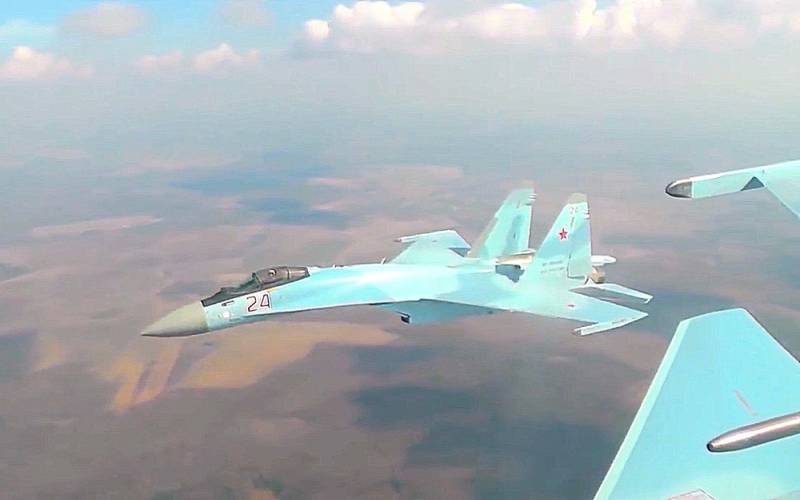 On September 22, a heavy fighter of the Russian Aerospace Forces Su-30 crashed in the Tver region. According to the press service of the Western Military District, the plane crashed in a wooded area. At the same time, the crew successfully ejected and was evacuated by rescue helicopters.
A commission of the Western Military District was sent to the scene of the accident to establish the causes and circumstances of the incident
- said in the message of the ZVO.
Meanwhile, at specialized Russian forums, which are often conducted by both combatant and former military pilots, information has appeared that deserves, at least, attention. According to it, the Su-30 was accidentally hit by a Su-35 fighter during a "training battle".
The wingman on the Su-35S went into the tail of the Su-30M2 and opened fire from his GSh-30-1. But no one told the pilot that the gun was combat-ready (the technician, obviously, forgot to turn off the electric igniter, and the pilot forgot to turn off the weapon)
- writes an anonymous participant.
The Su-35S and Su-30M2 practiced aerial combat, the Su-35S was supposed to shoot photos, but instead fired a real volley from a cannon at the 30th and demolished a bit of "plumage". The crew of the 30th successfully ejected, and the pilot of the Su-35S, after everything that happened, was a little shocked.
- follows from another message.
This information should be treated with a good degree of skepticism, because the official statement of the press service of the Western Military District contains nothing of the kind. At the same time, the ZVO has not yet named even preliminary reasons for the fall of the Su-30.
Added
: At 12:26 pm Moscow time on September 23, a source from the Russian news agency TASS confirmed the information about an accidental attack against the Su-30.