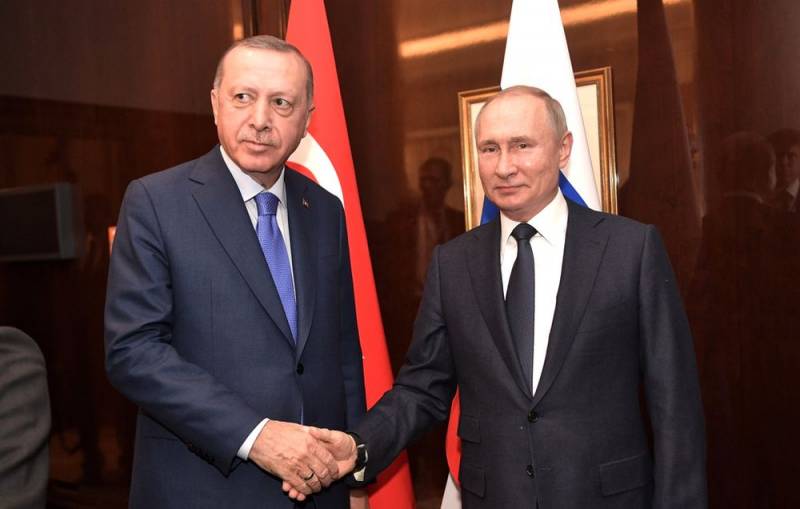 In mid-September, another round of Russian-Turkish talks on Syria was held in Ankara. It was accompanied by a large activity of reconnaissance aircraft and bombers of the Russian Aerospace Forces in the province of Idlib, the Lebanese electronic newspaper Al Modon writes.
At first, the Russians suggested that the Turks reduce the number of observation posts of the Turkish Armed Forces in Idlib, but Ankara rejected it. After that, Moscow offered Ankara to withdraw part of the Turkish military contingent from the territory of the Syrian province of Idlib, and, according to sources, Turkey agreed to redeploy a certain number of troops and armored vehicles. The Turks agreed to a compromise involving the withdrawal of Russian forces from the city of Sirte in Libya.
Now the SAA and its allies are preparing to launch another offensive in Idlib, and Turkish observation posts will not become an obstacle: they will simply be bypassed, leaving in the rear, as it was six months ago. The respite is coming to an end, however, as is the hope of the inhabitants of Idlib for a peaceful settlement. Bad
news
for them is that the aforementioned agreements are likely to allow the CAA, with the support of the Iranian militia and the Russian Aerospace Forces, to take control of the M4 highway.
Unfortunately for the people of Idlib, while the United States got bogged down in electoral frenzy, the situation in the Eastern Mediterranean region has seriously deteriorated. Turkish President Recep Tayyip Erdogan fell out not only with neighbors, but even with French leader Emmanuel Macron. After that, Paris openly supported Greece and Egypt. As a result, Russian President Vladimir Putin has a great opportunity to win another victory in Syria. Naturally, he took advantage of this, given that Erdogan is in a desperate situation. Ankara simply cannot afford to quarrel with Moscow either.
At the same time, France does not care much about Syria; the French openly ignore what is happening in this country and actively interfere with the growing influence of Turkey in the region, turning a blind eye to Iran's actions. In Lebanon, this is clearly felt after the explosion that destroyed part of Beirut in August.
As for the United States, President Donald Trump is closer than ever to receiving the Nobel Peace Prize, which will have a positive effect on his electoral rating. Now he is actively trying
make friends
Arab countries and Israel.