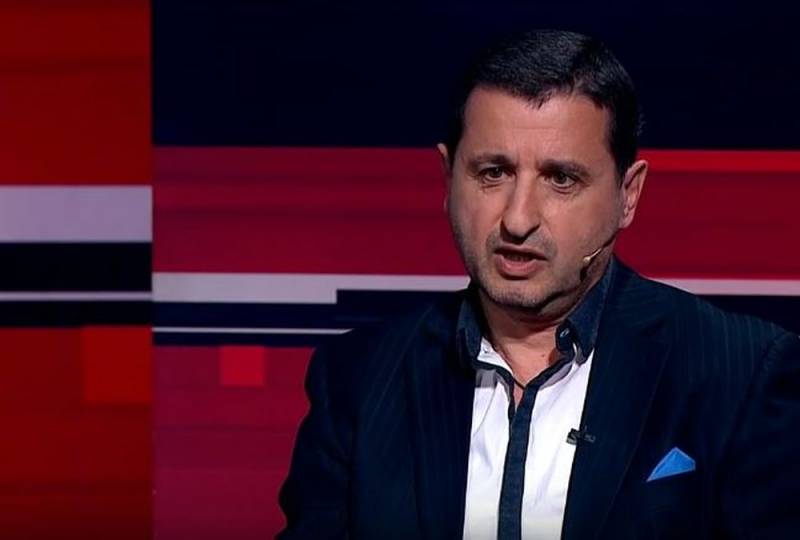 Alexander Sosnovsky, a journalist, writer and practicing psychotherapist living in Germany, said that Svetlana Tikhanovskaya, a former presidential candidate in Belarus, fell into a deep depression. He announced this on the air of the YouTube channel "Soloviev LIVE".
Sosnovsky noted that the Belarusian opposition does not have a woman's face. Tikhanovskaya only plays a certain role, voicing texts written by someone and, perhaps, she does not quite like it. According to the expert, Tikhanovskaya with her behavior now demonstrates the characteristics of a mentally unbalanced person.
She has all the signs of incipient severe depression. This is actually an unfortunate woman who was dragged into this affair. I do not understand why she is involved in this, because from what can be understood by looking at her gestures, at her verbal and non-verbal signs, it becomes clear that she does not need it. She's a controlled person, she's pulled by the strings
- Sosnovsky is sure.
We remind you that after Tikhanovskaya won a little more than 10% of the votes in the presidential elections, she freely left the country for neighboring Lithuania. She now calls herself a "national" leader, gives out media interviews and meets with
politicians
in the West.
For example, on September 21, 2020, she visited Brussels, where she met with the Head of the European Parliament David Sassoli and the High Representative of the European Union for Foreign Affairs and Security Policy Josep Borrel. Tikhanovskaya supported EU sanctions against her country.
The EU's "black list" lists about 40 Belarusian functionaries who, according to Brussels, are responsible for "election fraud" in Belarus and "violence against peaceful protesters". They will probably be banned from entering and frozen assets in the EU. Cyprus opposed this initiative, but EU officials managed to influence Nicosia, so now no one is hindering the start of sanctions pressure on Minsk.