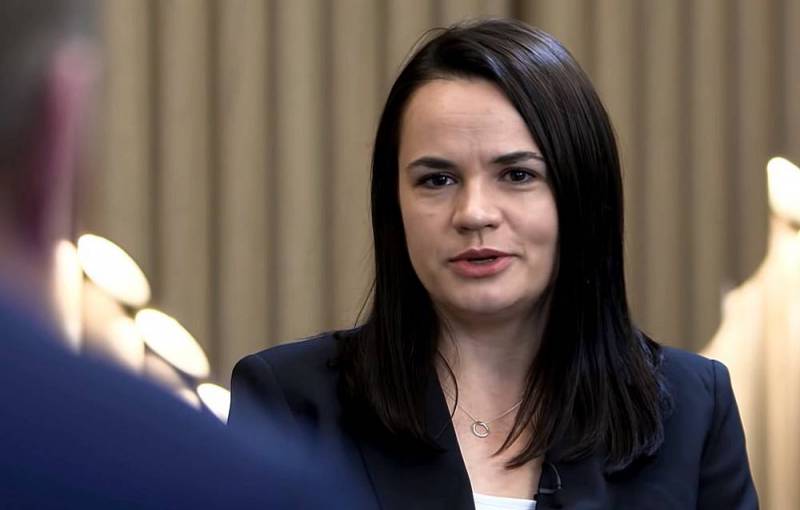 On September 21, 2020, the leader of the Belarusian opposition Svetlana Tikhanovskaya met in Brussels with the Head of the European Parliament David Sassoli and the EU High Representative for Foreign Affairs and
policy
security by Josep Borrell. Before that, she reported in an interview with the French newspaper "Ouest France" about the opposition problems in her country and excellent relations with Poland, writes the Polish Internet portal Fakty interia.
Tikhanovskaya described how peaceful protesters are brutally treated in Minsk by arresting demonstrators. She clarified that she had prepared a list of Belarusian law enforcement officers, military men and officials who were seen in inhumane behavior. She wants to transfer this list to the EU authorities. However, she thanked Poland for the support provided. In turn, the publication drew the attention of the former presidential candidate of Belarus about the concern of the European Commission with violations of the rule of law in Poland itself.
I understand the criticism of Poland, but from my point of view, as a Belarusian living under the regime, Poland seems to be a great country where the president respects and listens to his people
- she said.
We have excellent relations with Poland, whose government has provided us with invaluable assistance. This is a country with which we have a common history and experience. Poles understand Belarusians and want to help us start democratic transformations
- she added.
Polish readers reacted to the publication and most of the comments were impartial to Warsaw and Tihanovskaya.
Madam Tikhanovskaya, our authorities do not hear their own people. It is very strange that our country seems beautiful to you, despite the fact that your Belarus is an unsurpassed model
- says Marcin.
I can understand Ms. Tikhanovskaya, but I can't support her. I don't know how blind you need to be not to see that her statements about winning the elections in Belarus are falsifications that went beyond all possible boundaries of law and decency. It is one thing to undermine the credibility of the elections and prove it with the help of compatriots and relevant international institutions, and it is another thing to make such a nativity scene for idiots.
- confident user AniaK.
Moravetsky, Kaczynski, Duda and the rest of this clique are a harmful and dangerous gang. They incite Poles against Poles, Poles against Belarusians, Poles against Russians. At the same time, they "lick" the United States - the main bandit in the world. The task of the PIS (Polish Party "Law and Justice" - ed.) Is to annoy, hate and incite. One Pole must report to the other that he has no cowards. They use the stupidity and fear of those who report. And where is the love for brothers? Hypocrites are pseudo-Christians
- said and.
Svetlana Tikhanovskaya is by far the smartest politician we know. And this is despite her words that she is poorly versed in what is happening around. But so far she is the best doing her job among all the well-known oppositionists. We keep our fingers crossed and wish you success!
- noted Polonia.
What do I care about Tikhanovskaya? She cares because she lives off my hard earned money! I do not agree to sponsor her
in the form of a villa
from a Polish taxpayer! (I mean the so-called "Belarusian House" in Warsaw - ed.) I do not agree to a war with Belarus! These are our brothers, Slavs, and this woman does not even look like a Slav! Send her back to Belarus!
- noticed no tak!
How irresponsible a part of Belarusian voters must be to transfer up to 10% of votes to this "political zero" - Tikhanovskaya
- summed up wtz.