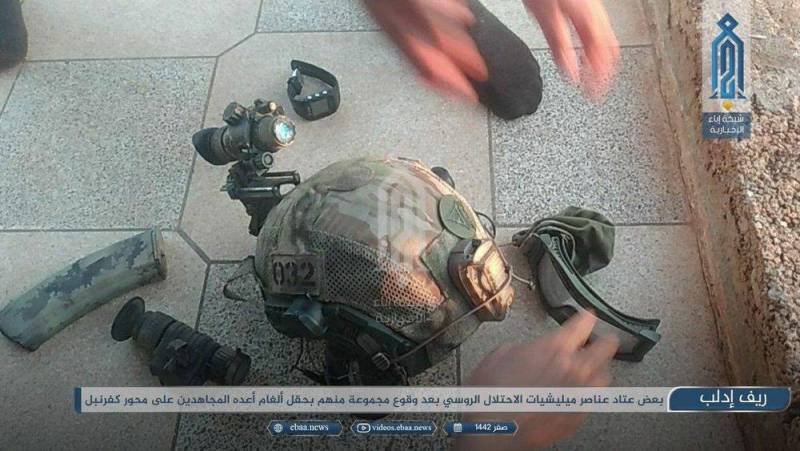 Information resources associated with the Hayat Tahrir al-Sham group (a terrorist organization banned in Russia) claim to undermine a group of Russian special forces in Syria. As "evidence", they published photographs of equipment and equipment that allegedly belonged to one of the special forces of the Ministry of Defense of the Russian Federation. After that, a discussion on the possible death of Russians began on the Web.
The jihadists clarify that the incident took place in the area of ​​the Kafr Nabal settlement in the Syrian province of Idlib. The presented photos show a protective helmet, a night vision device, a 1PN137 sighting and observation system, a Kalashnikov assault rifle magazine, glasses and a watch. At the same time, the information published by the pro-Turkish militants is slightly different from those of the jihadists.
The insurgents claim numerous casualties among the pro-Assad forces attempting to infiltrate the front line in the Kafr Nabal area. Found equipment that probably belonged to a Russian military or PMC
- said in a statement.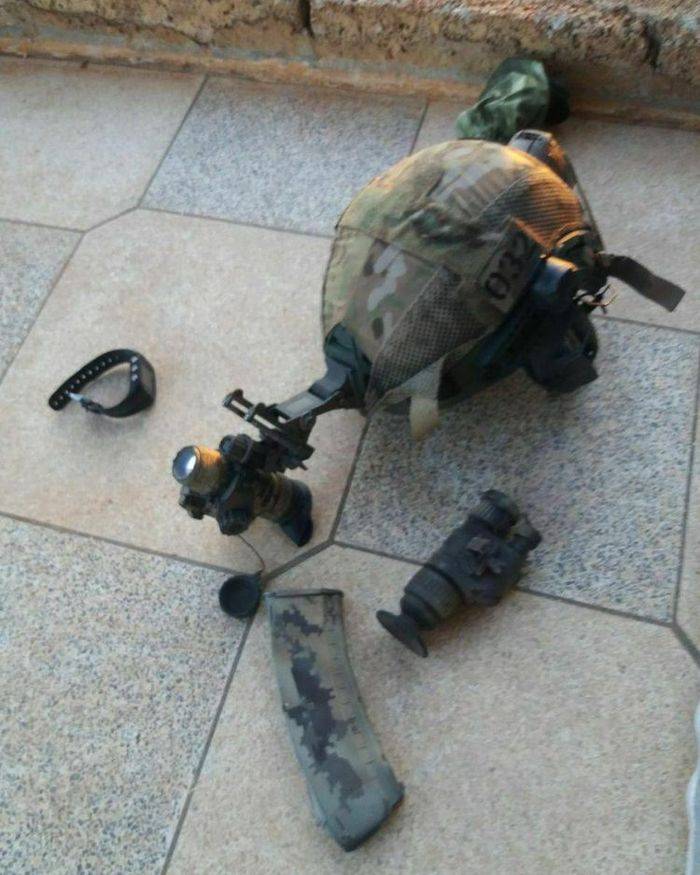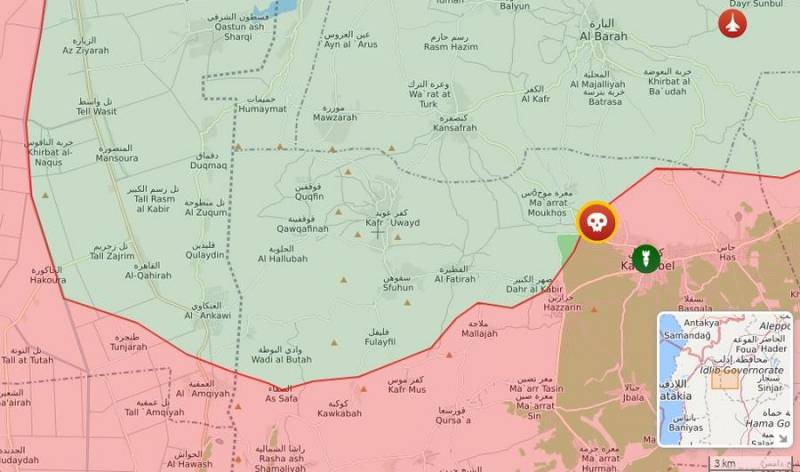 In turn, some Russian users of social networks are sure that the above property belongs to the military from Russia, since there is a number on the protective helmet - this is how the helmets of the Special Forces of the RF specialists are numbered.
However, the overwhelming majority of Russian commentators do not agree with this statement, since the presence of the ammunition itself does not mean anything and does not prove anything.
And it is difficult to disagree with this, because such "tsatzki" could have been not only for Russians, but also for Iranians and Arabs, who are able to buy them for money. For several years in Syria, no one has fought in slippers on their bare feet.