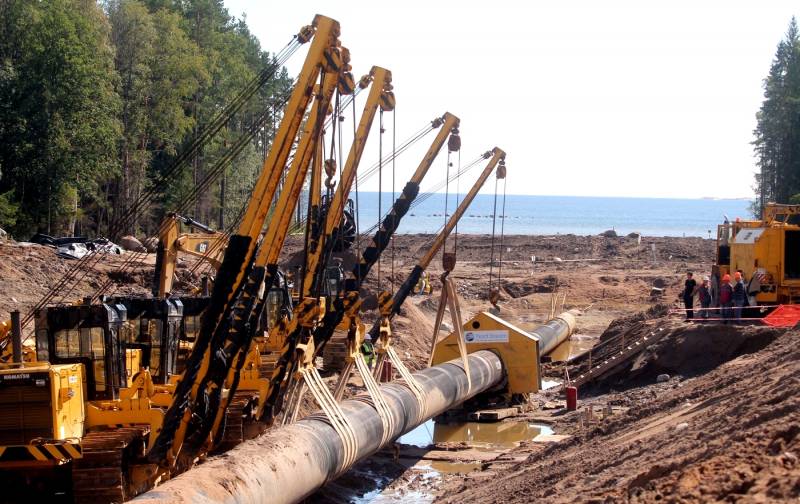 By accepting the poisoned Russian opposition leader Alexei Navalny, poisoned by someone unknown, Berlin put itself in an extremely delicate position. If Chancellor Angela Merkel "believes" the version about the attempt on his life by some "people in civilian clothes" with the help of "Novichok", Germany itself will pay a very high price for this, much more than Russia, which is customarily blamed in the West for definition.
It should be admitted that the one who actually poisoned Alexei shot two birds with one stone, a Russian and a German.
Everything is clear with us: "Navalny's case" may become the last straw that breaks the back of a camel called "Nord Stream-2". If, under pressure from the United States and other influential forces in Europe, Berlin abandons the gas pipeline or pauses it for an indefinite period of time, Gazprom will lose its investments, lose a significant share of the gas market in Western Europe and find itself firmly tied to the Ukrainian GTS.
It should be reminded that it is in an extremely dilapidated state, so it should be expected that the domestic monopolist will start to be actively "bred for money" so that it will pay for the overhaul of the pipeline. And there won't be much to go to if there is no Nord Stream 2, new problems will be created for us on the Turkish Stream, and the transit agreement with Nezalezhnaya will expire in 2024. How much it will cost Russia to repair the GTS in the Ukrainian corruption realities is scary to imagine.
But the collapse of Nord Stream 2 will mean no less problems in Germany itself, if not more.
At first
, it should be clearly understood that the United States no longer regards Germany as a loyal ally in Europe that needs to be supported. With the coming to power of the "imperial" Donald Trump, Germany began to be perceived by the White House as a direct competitor to "America, which needs to be made great again." Attaching his own expensive gas to President Trump is just one of the challenges. For him at this stage, in principle, it is important to transfer the European Union from the Russian pipeline to any LNG, not necessarily even the American one. The point is that, due to the rise in the cost of energy resources, the competitiveness of European industry, primarily German, will decrease.
Secondly
if the White House forces Chancellor Merkel to abandon Nord Stream 2, Germany will automatically "fly in" on penalties. Some direct losses of Germany from the closure of the gas pipeline are estimated at 10 billion euros. But to this must be added the inevitable lawsuits from more than a hundred European companies, which in one way or another participated in the project. According to some preliminary estimates, the amount of compensation for lost profits could amount to another 20 billion euros. Even for rich Germany, this is a very decent amount of money.
Thirdly
, Angela Merkel will personally suffer a serious reputational blow. In recent years, the Chancellor has tried to position Germany as a sovereign state that independently conducts its
economic
policies
... If the United States can demonstratively "stall" the FRG, the leading power of the European Union, the smaller European countries themselves will line up, quickly forgetting about free-thinking, confusion and vacillation.
Theoretically, there is even a certain probability that Gazprom will be able to sue something in terms of compensation for itself. It would be nice, but it is worth remembering that judicial practice in European instances is usually not in favor of the Russian state corporation.