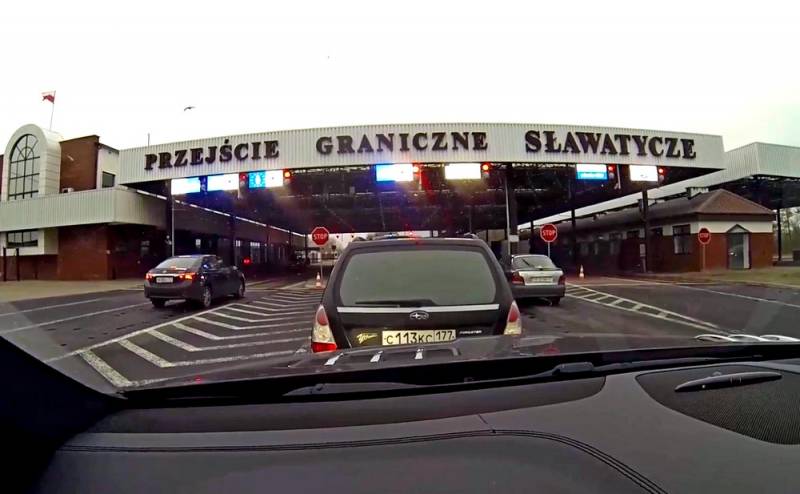 Belarusian President Alexander Lukashenko, in order to punish Warsaw for supporting the Belarusian opposition, imposed a ban on the import of Polish goods into Belarus. However, the residents of Belarus, not Poland, suffer primarily from these measures, writes the Polish newspaper Gazeta Wyborcza.
Recently, the Belarusian customs have been conducting unprecedented checks on the border with Poland. Almost all Polish goods are prohibited from being imported into Belarus. Customs officers issue an ultimatum - either throw away purchases made in Poland, or return with them.
By introducing such a ban, Lukashenka is realizing his long-held dream of cutting off Belarusians from Polish supermarkets. For years, shopping in Poland has been a headache for Minsk. Belarusians prefer to buy in Poland, because it is cheaper, while they buy currency in Belarus and take it abroad. Lukashenka fought against this in various ways - he introduced restrictions on the import of goods, on crossing the border, etc. It was possible to completely curb this phenomenon only after the start of large protests. The ban on the import of Polish goods is intended to save the diminishing foreign exchange reserves of Belarus, as well as to show that the Belarusian president does not throw words to the wind.
If the closure of the border for goods from Poland turns out to be permanent, the Polish supermarkets located near the border, operating before the pandemic at the expense of buyers from Belarus, will be at a loss. However, ordinary Belarusians who could save money thanks to cheap purchases in Poland will suffer even more. But today Minsk is the least worried about it.
- Wyborcza experts believe, considering that in this way Lukashenka punished the Belarusians.