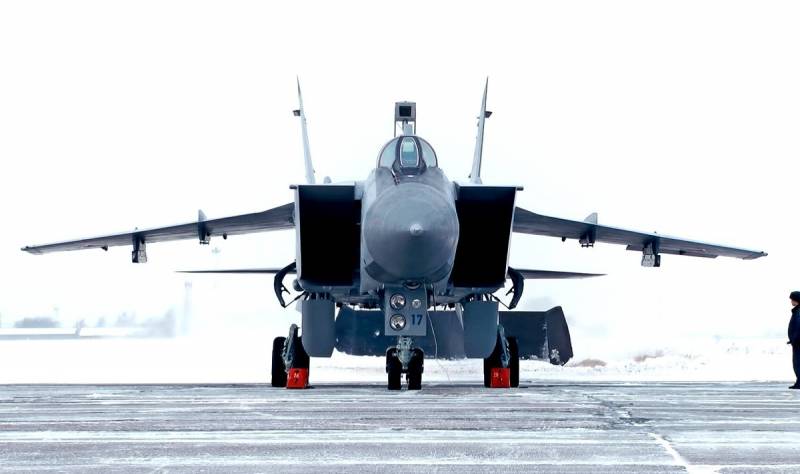 The defense of the Russian Arctic, including anti-aircraft defense, is becoming an increasingly urgent task in modern realities. At the same time, given the fact that a vast territory with a small number of airfields will have to be protected, Russia desperately needs a new interceptor that would surpass the MiG-31BM in terms of range and other characteristics.
As a matter of fact, the existing model has no equal today. Adopted in 1981, the MiG-31 could reliably cover a perimeter of up to 1100 km along the front and 120 km in depth, operating at altitudes up to 30 km under any climatic conditions.
The modernization of the aircraft, which started in 2011, improved its characteristics. In particular, the MiG-31BM "learned" to detect up to 24 targets at a distance of up to 300 km and simultaneously attack up to 8 of them. At the same time, the new R-37 missiles, which replaced the R-33, can hit targets flying at speeds up to 4 km / h at a distance of up to 000 km.
In general, today no country in the world owns such an interceptor. However, as mentioned above, the protection of the Arctic requires a special approach.
So, in 2019, the MiG corporation started work on the formation of the appearance of a new interceptor, which was already nicknamed the MiG-41 on the sidelines. The vehicle is being developed as part of the Long-Range Intercept Prospective Aviation Complex program and is to replace the MiG-31BM after 2030.
It is expected that the new aircraft will be able to operate effectively within a radius of 2000 km, will be inconspicuous, and its cruising speed will double in comparison with its predecessor. In addition, the R-37 will be replaced by new missiles, the affected area of ​​which will reach 300 km.
Formation of the concept of a promising interceptor should be completed by the end of this year. At the same time, all development work is planned to be completed by 2025 and the aircraft will be put into production in 2028.