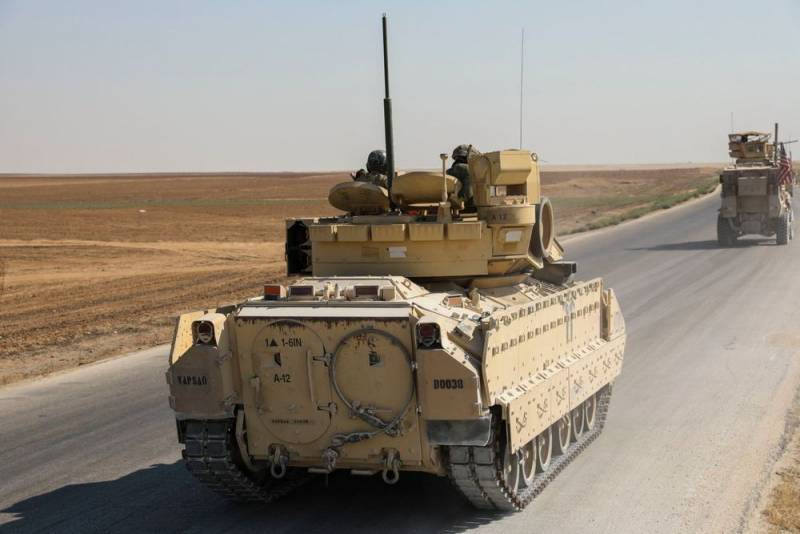 The US military reported that the Russians forced the Pentagon to increase its patrols in northeastern Syria, so the region
done
an additional 100 troops, as well as tracked infantry fighting vehicles M2A2 Bradley, mobile radars of the Sentinel family and Apache helicopters, writes the American newspaper The New York Times.
More than 500 US troops on light wheeled armored vehicles were already in the region. Therefore, the new reinforcements must demonstrate the strength and determination of Washington, after the incident,
of what happened
at the end of August, when as a result of touching
equipment
injured the US military in the International MaxxPro AFV in the Deirik area. This incident came as a surprise to the American command and heightened tensions between the two rival world powers in Syria.
The incident allowed the US Democratic Party to criticize Republican President Donald Trump even more for his failure to counter Russia's growing aggressiveness towards the West. After that, reinforcements were sent to Syria, which coincided with Trump's statement that American troops were withdrawn from this country, with the exception of the areas where they guard oil fields. At the same time, the owner of the White House did not even say a word about helping local Kurds, Washington's allies, who oppose ISIS (an organization banned in Russia).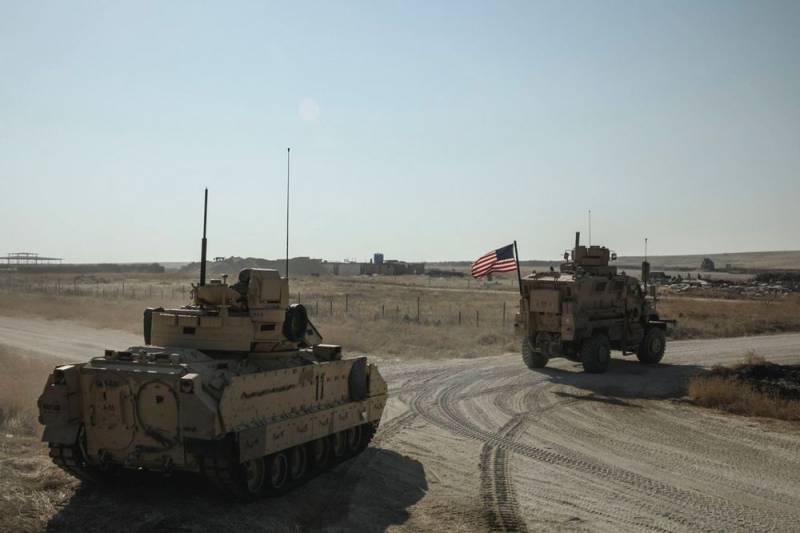 According to US military personnel, Russians are increasingly clashing with the US military, thereby violating an earlier agreement (dated December 2019) between the parties - to stay away from each other. The skirmish led to a veritable war of words and recriminations, although the United States itself withdrew from most of Syria, which was under its control until October 2019, when Turkey launched the military operation Spring of Peace.
US administration officials call the Russians' actions "unsafe and unprofessional." At the same time, the Russian version of events contrasts sharply with what the Americans say. The main thing is that the injured soldiers have already undergone treatment in Syria for concussion and returned to duty. At the same time, CENTCOM commander General Kenneth F. Mackenzie Jr. continues to blame the Russians. But he assured that the United States is ready for any surprises in Syria, and the military has everything to protect themselves.