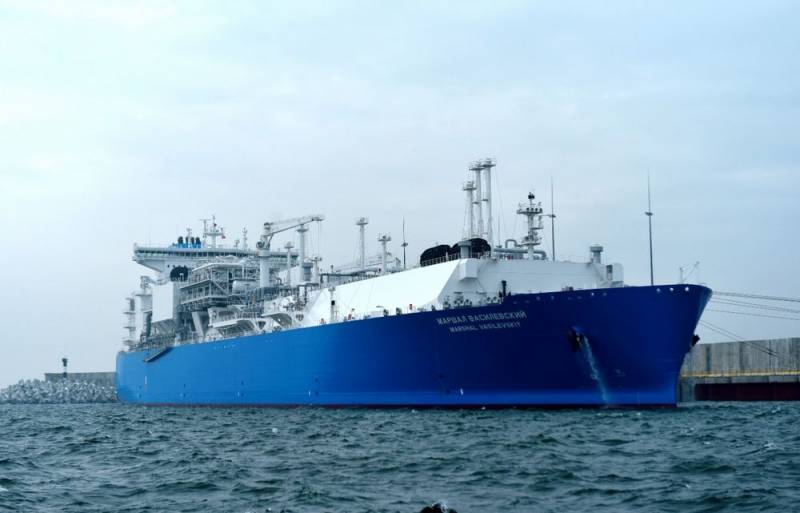 Despite the Navalny case, the German government can not only give the Russians an opportunity to complete the Nord Stream 2 gas pipeline, but also support the construction of a new LNG terminal in Russia, Polish Internet publication Biznes Alert describes the situation with indignation.
Political
and Germany's financial participation in the Nord Stream 2 project is causing more and more controversy. The European Commission considers this project "highly political". But some EU countries are in favor of preserving it. At the same time, the weekly magazine Der Spiegel from Germany found out that Berlin is considering the possibility of subsidizing the Arctic LNG-2 project in Russia.
The German credit agency Euler Hermes may invest $ 300 million in this project. Moreover, the Ministry of Economy of the Federal Republic of Germany is aware of what is happening, but according to the law, all questions related to possible application procedures must be confidential. But government sources say the final decision has yet to be made.
According to the Arctic LNG-2 project, up to 20 million tons of liquefied natural gas will be exported from Russia annually, starting from 2023. This will be the largest project of its kind in Russia, 80% of which will be sent to Asia and 20% to Europe. At the same time, Germany is considering the possibility of building its own terminals for receiving LNG from different countries, sums up the publication.
Note that recently Berlin
proposed
Washington is a $ 1 billion deal. The Germans offered the Americans to abandon their claims about Nord Stream 2, and in exchange they guaranteed the purchase of LNG from the United States.