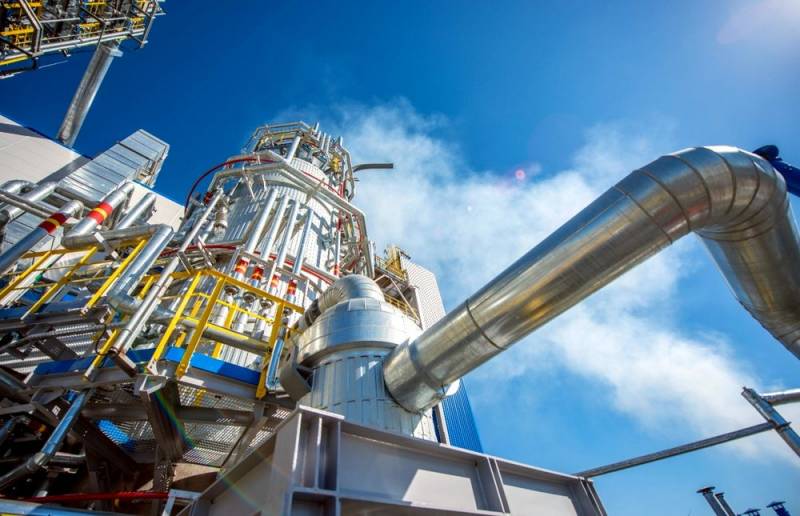 The deputies of the Bundestag of the Federal Republic of Germany could not decide and decide the fate of the Nord Stream 2 gas transmission project. At the meeting on September 18, 2020, two conflicting draft resolutions were presented at once, the state German international television and radio company Deutsche Welle reports.
The first draft was presented by the Soyuz-90 / Greens faction, and the second - by the Alternative for Germany. Environmentalists demanded to deprive the gas pipeline
political
support for Berlin, as it "splits" Europe, hurts European climate and energy goals, and "undermines Germany's strategic foreign policy sovereignty."
At the same time, the right-wingers demanded to support the completion of the gas pipeline by all means so that it would be put into operation as soon as possible. They justified their position on the energy security of Germany, since the country needs a lot of raw materials due to the closure of nuclear and coal-fired power plants. As a result, none of the projects was put to a vote. Legislators submitted both projects to the committee on
the economy
and energy.
According to the member of the Bundestag committee on international affairs Waldemar Gerdt from AfD, if Berlin refuses to implement the project, Germany will face legal claims in the amount exceeding 10 billion euros. He believes that Nord Stream 2 is not a Russian or German project, since more than 100 companies from all over Europe participate in it, which have already invested money, received the necessary permits, went through the necessary procedures and carried out some work.
Where will we get energy resources if we refuse from the most economically and environmentally advantageous offer that Russia has made to us for gas?
- asked Gerdt during an interview
RIA News"
.
He clarified that the security and competitiveness of Germany is under threat due to unfounded accusations against the specified project. In his opinion, a "dirty fight" is being waged with the gas pipeline using political and economic pressure. The US wants to squeeze out cheap Russian gas from Europe and supply its expensive LNG, as a result of which prices in Germany will rise by at least 20%.