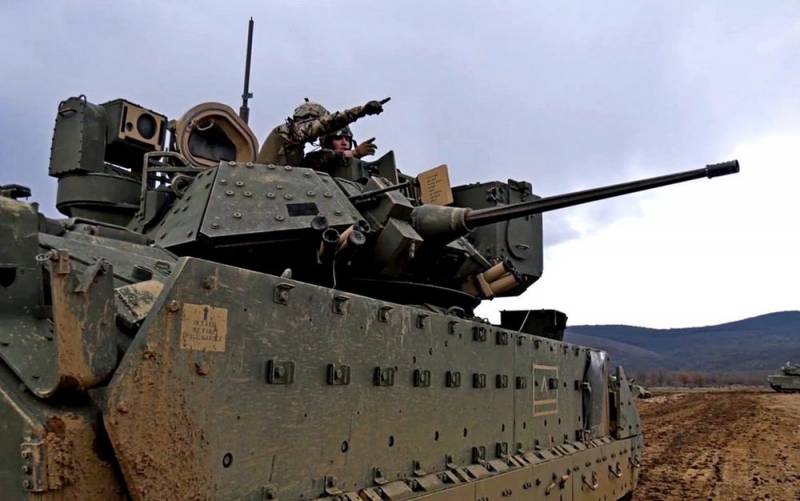 Operation Unwavering Determination by the United States and its allies has been going on in Syria since August 2014 without a UN mandate or the consent of Damascus. On September 18, 2020, the Pentagon, represented by US Central Command, undertook a series of actions in northeastern Syria "to provide continuous force protection for its military personnel and coalition partners." This is stated in the official Twitter account of CENTCOM.
Three weeks after
incident
between the Russian and American military in Syria, heavy US armored vehicles began to arrive on Syrian soil. Then, as a result of touching the International MaxxPro armored car, four American servicemen were injured. Now the Americans have transferred their M2A2 Bradley infantry fighting vehicles to Syria.
At the same time, the United States sent mobile radar detecting air targets of the Sentinel family to northeastern Syria, which are used in the interests of the air defense of the ground forces. In addition, they increased the frequency of U.S. Air Force fighters and
involved
their attack helicopters to escort the ground patrols.
Note that the Americans officially explain this by their firm desire to quickly defeat the remaining ISIS militants (an organization banned in Russia). However, in those places, ISIS was not initially observed, since the Kurds live compactly on this land. But on this territory there is a lot of oil, which, in fact, caused the main interest of the United States in this area, as well as
appeared
a Russian military base, which is at the very center of the American presence in this region of Syria.
The Russians, invited by the official Damascus, have created their new military base in a strategically important place - near the city of Al-Malikiya in the province of Al-Hasakah. The Americans consider this territory their fiefdom and have surrounded the object with checkpoints, and now they are pulling together armored vehicles and aircraft.