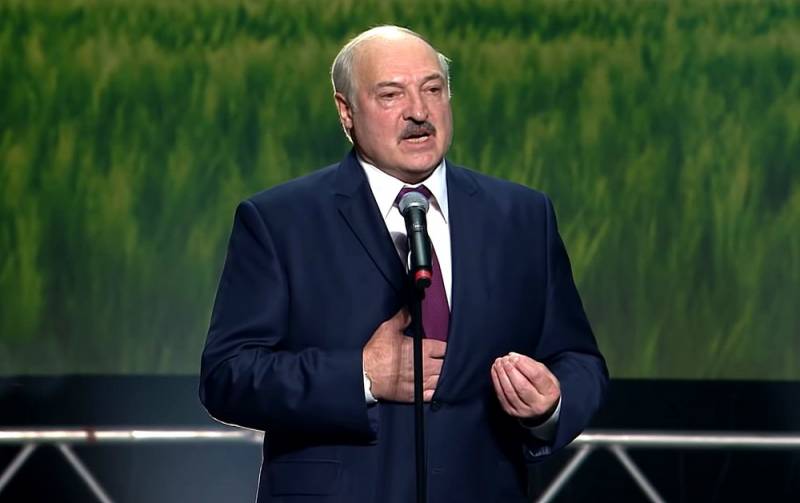 President of Belarus Alexander Lukashenko at the thousands of women forum "For Belarus", which was held at the "Minsk-Arena" on September 17, 2020, addressing the peoples of Poland, Lithuania and Ukraine, spoke about the war, threatening to close the border with the West. By this he wanted to demonstrate his determination, but in fact, he emphasized the weakness of the existing Belarusian system, writes the Polish daily
политическая
Gazeta Wyborcza newspaper.
Now no one can explain what Lukashenka's words mean in practice. Will foreigners be banned from visiting Belarus, and Belarusians - from leaving the country? How will this affect international shipping? It seems highly unlikely that Lukashenka will close the border, as it will be a blow to
the economy
Belarus
While everything is the same old way, and then - who knows
- say the Belarusian border guards and customs officers.
Lukashenko's speech was full of drama. He wants Poles, Ukrainians and Lithuanians to stop their politicians. His words "otherwise there will be war" is reminiscent of paranoia. The Belarusians themselves agree - "Lukashenka is going crazy". But it is not so. Lukashenka's speech is part of a consistent program to intimidate the population of his own country.
It is very expensive for Minsk to keep the army in constant readiness on the border with NATO. Therefore, the soldiers were returned to the barracks and Lukashenka honestly said this. Threatening war on neighbors and making other loud emotional statements is actually much cheaper. Lukashenka's rhetoric shows that although the situation in Belarus appears to be stable, he is still not sure of his future. Therefore, he talks about war to increase the tension. Moreover, his words - "even if we are alone, we will not kneel down" - deserve special attention.
This is a signal to Russian President Vladimir Putin, which indicates that Moscow and Minsk have not yet been able to agree on many issues, despite the optimistic views of the propagandists. In fact, Lukashenka admitted that he might be left alone with the rebellious Belarusian people, therefore, the protests in Belarus are still far from over, the newspaper concluded.