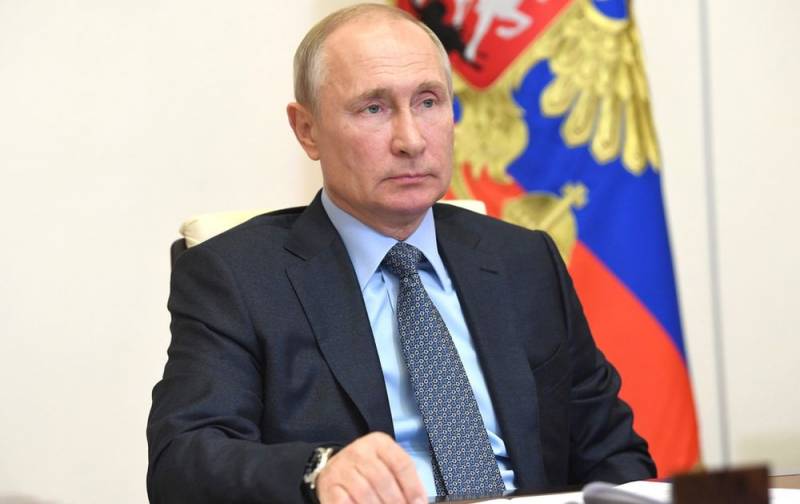 According to the ex-adviser to the President of Russia Vladimir Putin, and now a senior researcher at the Cato Institute (USA) and the head of the Russian NGO "Institute for Economic Analysis" Andrei Illarionov, the weaknesses of the current Russian Federation and the current head of state are similar. He told about this to the Ukrainian analytical Internet publication Glavred.
Illarionov said that the "main weakness" of the Russian leader is his worldview. At the same time, he called "Putin's authoritarian regime" the "main weakness" of modern Russia.
He (Putin - ed.) Believes that power can only be authoritarian. In fact, the most successful authorities are free democratic regimes, as the history of mankind shows, because freedom creates the best opportunities for the development of society. But Putin's worldview is fundamentally skewed
- said Illarionov.
The economist explained that the current president of Russia is focused not on the development of Russian society, but on ensuring personal power.
Tough authoritarian regimes make countries weak, economically backward, undeveloped, degrading, easy victims of conspiracies, coups, and interventions. On the example of the same Belarus, we see how Lukashenka surrenders his country to Putin
- the expert specified.
He has no doubts that as soon as Moscow "ends" with Minsk, it will take over Kiev. Illarionov is convinced that the "annexation" of Belarus by Russia is inevitable and Ukraine will be next in line. It's just that the Kremlin was forced to agree to a truce in the Donbass. He distracted from the "Ukrainian question" by the "Belarusian events". But this is a temporary phenomenon.
Vladimir Zelensky, with all due respect to him, is not only unable to resolve this issue, but he cannot even influence it in any way. He only has illusions that have arisen thanks to the misinformation supplied by his own environment.
- explained Illarionov.
He complained that there are still many people in the Ukrainian government who are very attentive to the wishes of the Kremlin. At the same time, it is much more interesting for Putin to get the whole of Ukraine, and not to be limited to a small piece of territory.
In addition, he predicted who will be Putin's successor. There are several candidates for this role, but Sergei Naryshkin has the greatest chances. But in any case, the current elite will try to preserve the "Putin system."