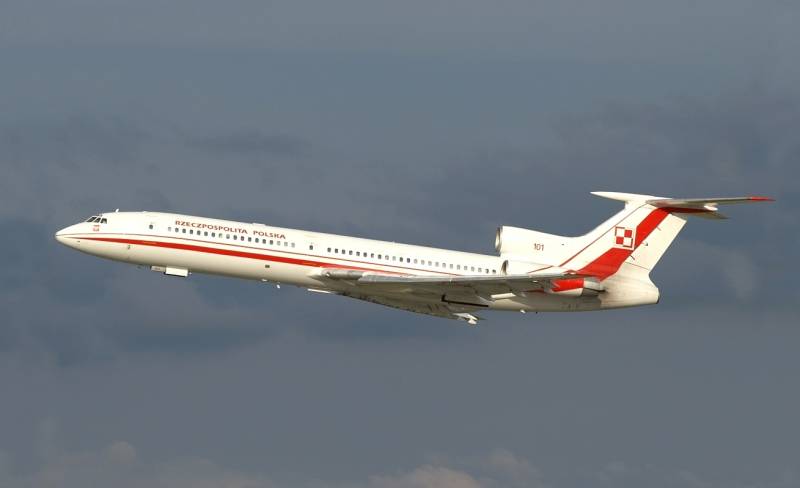 The memorable Tu-154M plane crash of 2010 near Smolensk, in which Polish President Lech Kaczynski and almost all of the country's top leadership died, continues to excite the public.
The FAKTY w INTERIA.PL portal published an expert opinion that there is no legal possibility to bring to Poland Russian air traffic controllers who were working with the presidential plane that day. The day before, the Polish prosecutor's office initiated an arrest procedure against these three Russians, which is to be confirmed by the court.
Charges against air traffic controllers involve deliberately leading to a fatal plane crash

- said Ewa Bialik, spokeswoman for the Polish National Prosecutor's Office.
The Russian Foreign Ministry officially stated that no transfer of Russian citizens to a neighboring country should be expected. Such actions are expressly prohibited by the Constitution.
Comments of Poles (some of 497 reviews are presented).
Stalin personally planted these birches there, because he knew that sooner or later our greatest president would fly there and "meet" one of them. He also planted birches in other places that are just waiting for their day, i.e. our beloved leaders

- the Bzik reader sneers, obviously remembering the memes that were once popular on the Russian-speaking Internet.
This is all an idiotic action by Poland, purely for show, which will further ruin the already extremely bad relations with Russia!

- comments re.
The prosecutor's office should finally [...] agree on one version of the cause of the Smolensk tragedy, because what is happening makes the Poles a laughing stock in the eyes of the whole world

- noticed Bonny.
After 10 years of fooling the nation over an alleged murder, they continue to work hard like Adolf in the trenches of Stalingrad. And now these 3 Russians have been called guilty in order to cover up their own mess and incompetence. Even the International Air Transport Association already wants nothing to do with you. […] Yesterday the Russian TV company Russia 24 stated this well, saying that the level of arrogance and stupidity of these people is amazing

- states D.
Do not forget to mention those who designed the airport, gentlemen, that sent fog and the Tu-154, which was designed by the plane itself, not insured against stupidity

- regrets Przemo.
And why suddenly and on what basis will Russia issue air traffic controllers? Who is making up all this idiocy? And yes, the question arises, are there still people in the leadership of our country without a "white ticket"?

- Taaa demands an answer, hinting at the madness of what is happening.
Israel managed to kidnap and drag a war criminal from South America (it seems to be about Adolf Eichmann - SS Obersturmbannfuehrer, who was responsible for the "final solution of the Jewish question" - ed.), Putting him in prison. Could our special services have worked just as subtly? [...] If these dispatchers were in the hands of the Polish authorities, and under good pressure, then a lot could be learned, for example, who gave them orders

- provokes the reader with the nickname Arcoiris250.