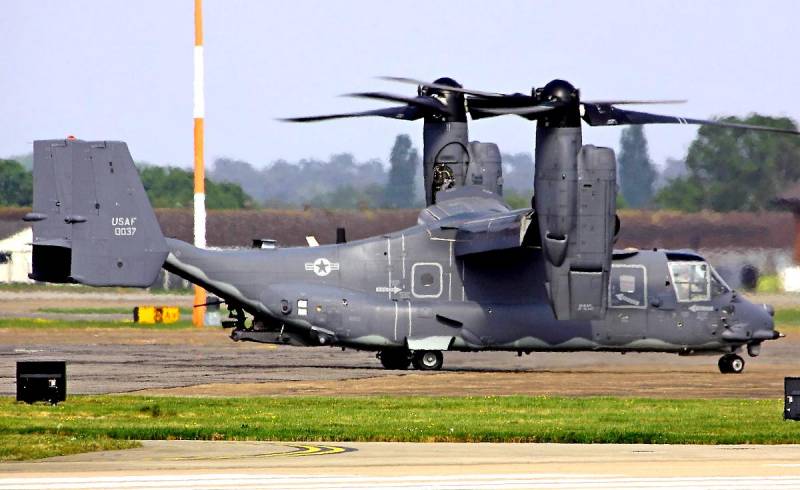 Aviation began to land on Ukrainian military airfields
technique
United States, which will be involved in the international military exercises "United Efforts - 2020". This was reported by the press service of the Air Force of the Armed Forces of Ukraine on its Facebook page.
One of the first airfields to which United States aviation arrived was Gavrishovka near Vinnitsa. On Thursday 17 September, two MC-130J Commando II military transport aircraft landed there, as well as two MV-22 Osprey tiltrotors. This technique is designed to transport the Special Operations Forces.
The head of the press service, Yuriy Ignat, said that the military equipment of NATO countries is arriving not only at the military facility near Vinnitsa - for this, other military airfields of Ukraine will also be involved.
The United Efforts 2020 exercise will show Kiev's readiness to repel attacks from potential adversaries on its own, as well as with the help of special combat units of the North Atlantic Alliance
- noted Ignat.
We will remind, on September 14, the command of the Armed Forces of Ukraine announced that the US bomber aviation will henceforth constantly use the airspace of Ukraine as part of the "program to contain Russia."