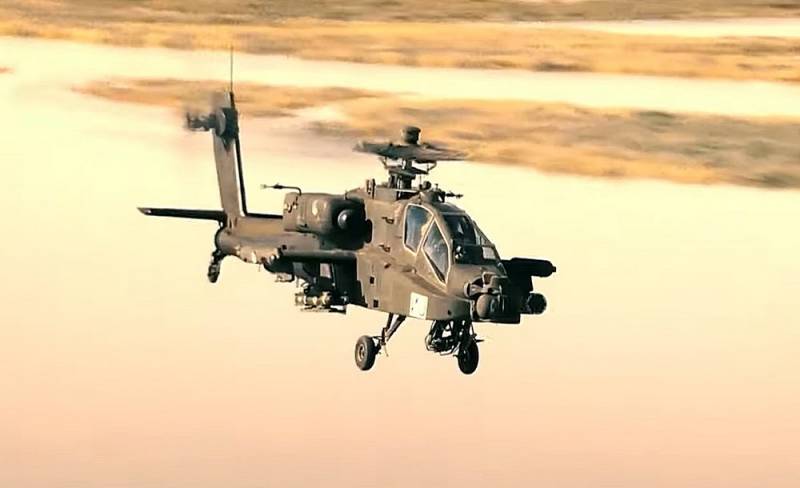 The command of the American armed forces in Syria after
recent incident
with blocking armored
equipment
and the injury of several US military personnel are changing the tactics of interaction with the columns of Russian troops. Now, instead of interfering with the movement of armored vehicles of the Russian Federation in the province of Hasaki, American Apache attack helicopters hover over Russian convoys, Al-Masdar News reports.
A video has appeared on YouTube describing the flight of two US AH-64 Apache rotorcraft combat vehicles near the Russian convoy. Apparently, now the Americans decided not to create obstacles to the armored vehicles of the Russian Armed Forces on the ground, but to pursue them through the air.
Apparently, the Americans have changed their approach to contacts with Russian units in response to the events of recent weeks, which were not very successful for the United States. So, on August 26 in the province of Hasaki, an incident occurred between the servicemen of the Russian Federation and the United States - Russian armored vehicles overtook the Americans and blocked their movement. Soldiers of the United States Army moved in armored vehicles International MaxxPro, Russians - in helicopters and a variety of military equipment.
The US military knew about the passage of a Russian military convoy in the northeastern part of the SAR and tried to block its movement, violating bilateral agreements. Russia took the necessary steps to continue the combat mission
- with such a message was made by the Russian military department on August 27.