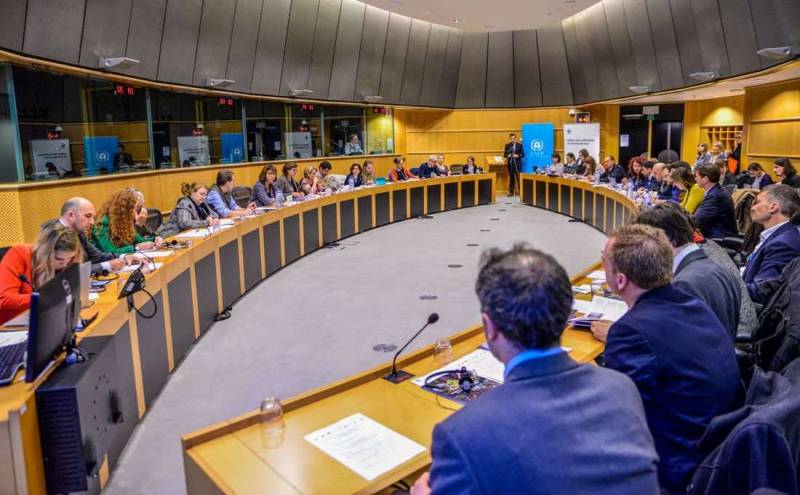 On Thursday, September 17, the European Parliament adopted a resolution on the situation in Belarus and around the poisoning of Russian opposition leader Alexei Navalny. At the same time, the document also said about the illegality of the constitutional reform in Russia - especially the adoption of amendments to "zero" the presidential term and the priority of Russian legislation over international.
The Russian Federation, as a member of the Council of Europe and the OSCE, must fulfill its obligations to respect human rights and fundamental freedoms and ensure the rule of law in accordance with the European Convention on Human Rights and the International Convention on Civil and Political Freedoms
- noted in the resolution.
In July of this year, the Venice Commission of the EU considered the reform of the Basic Law of the Russian Federation and came to the conclusion that Russia had violated the provisions of the European Convention on Human Rights. Experts criticized the Kremlin's attitude to the ECHR and recommended that Moscow revise the rules on Russia's right not to comply with decisions of international instances that are in conflict with Russian legislation. The resolution of the European Parliament states that the Russian Federation is obliged to comply with the provisions of the ECHR, since it joined the Council of Europe and ratified the Convention on Human Rights - its 46th article says that Russia must comply with court decisions.
The US Senate also did not stand aside from the discussion of internal Russian reforms.
On the last day of voting on the constitutional referendum, there was no doubt about its outcome - this fake procedure, disguised as a plebiscite, destroyed the remnants of Putin's legitimacy and democracy in the Russian Federation
- outraged the head of the Senate Foreign Relations Committee, member of the Republican Party from Idaho, Jim Risch.