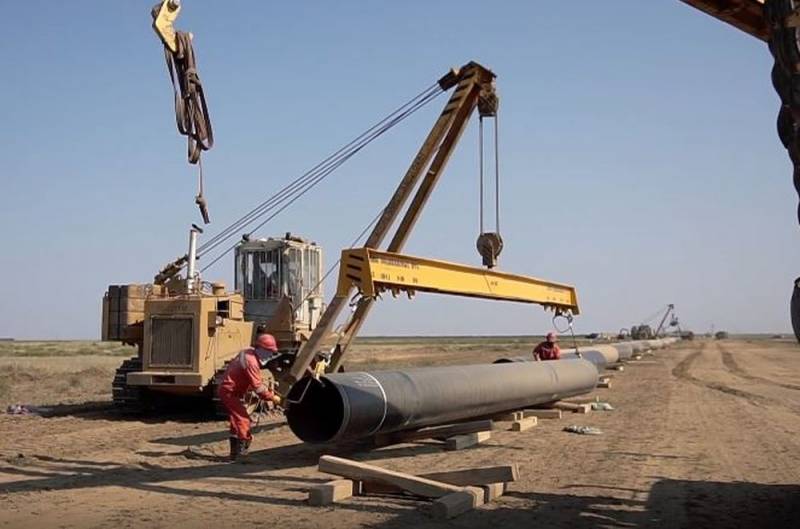 Tel Aviv offers large-scale oil and gas projects to the Arab countries. It is reported by the oldest Israeli newspaper Globes, analyzing the beginning of the process of rapprochement between Israel and the countries of the Persian Gulf.
It should be noted that on September 15, 2020, Israel, the UAE and Bahrain signed agreements on the normalization of relations. The ceremony was held in front of the White House in Washington with the participation of US President Donald Trump. At the same time, Trump said that soon this example will be followed by another 5-6 states and this will become "the dawn of a new Middle East."
According to the publication, the main priority for Israel remains the normalization of relations with Saudi Arabia, the most influential state in the Arab world and one of the largest oil-producing countries on the planet. The foundation of new relations between Tel Aviv and Riyadh should be large joint energy projects and opposition to Tehran, whose influence in the region has noticeably increased.
Now the Israelis are offering the Saudis to lay trunk pipelines through which raw materials (oil or gas) will initially be transported from the Persian Gulf to ports in Israel (Eilat on the Red Sea coast and Ashkelon on the Mediterranean coast). After that, extensions of these pipelines towards the European Union will be built. In fact, they proposed creating a collective rival to Russia.
The newspaper stresses that the creation of a network of gas and oil pipelines will allow the Arab countries to save a lot of money on transportation by tankers. After that, it will be possible not to be afraid of bottlenecks in the form of the Hormuz and Bab-el-Mandeb straits. In addition, the risks of interference in the transportation of raw materials by rebels from Yemen and pirates from Somalia will be completely excluded.