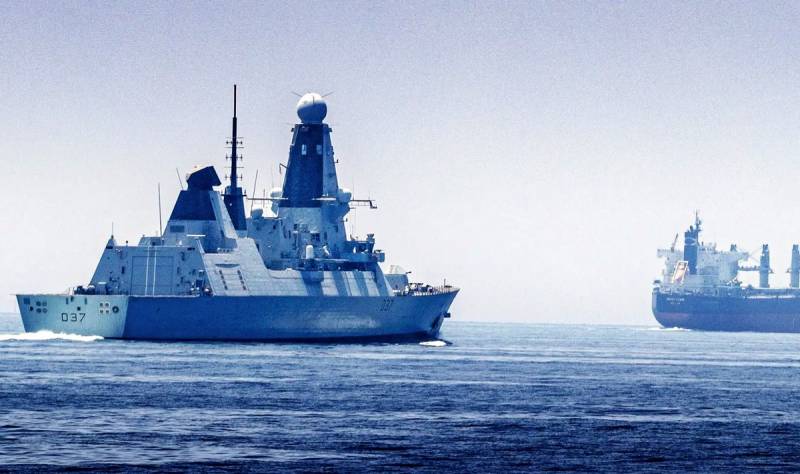 The British Royal Navy published an official message yesterday that it intends to conduct exercises in the Arctic together with the US and Norwegian navies, as well as Danish aviation. The latter aims to demonstrate a commitment to maintaining peace and freedom of navigation for all countries in a vital area.
In other words, the NATO countries decided to make a second attempt to make a claim to the territory that our country considers to be a zone of national interests and does not allow warships of foreign states there. Something similar has already happened in May of this year. Then a squadron of the North Atlantic Alliance entered the water area of ​​the Barents Sea and intended to go to the Kola Peninsula, where the main route of the Northern Sea Route begins. But the foreign fleet could not get to the site, since Russia blocked its path by organizing its own exercises in the region.
It is obvious that our country will be able to defend its interests this time too. Moreover, the very fact of such "inclinations" on the part of NATO only confirms the correctness of the efforts of the Russian Federation to strengthen its northern borders.
However, at the moment nothing threatens the Russian Arctic. The West in terms of military
equipment
there is simply nothing to oppose us.
The Russian fleet possesses a unique combat icebreaker "Ivan Papanin" equipped with missile launchers "Caliber", a universal artillery mount of 76 mm, two naval gun mounts AK-306M, four heavy machine guns and MANPADS "Igla" and "Verba". Let's add here the ability to break ice up to 2 meters thick and place Ka-27 and Ka-226 class helicopters or two drones on board.
For comparison, the American icebreaker Polar Star, built in the 70s, boasts only two machine guns, a few rifles and crew pistols. But we still shouldn't relax. It is obvious that the real fight for the Arctic is still ahead.