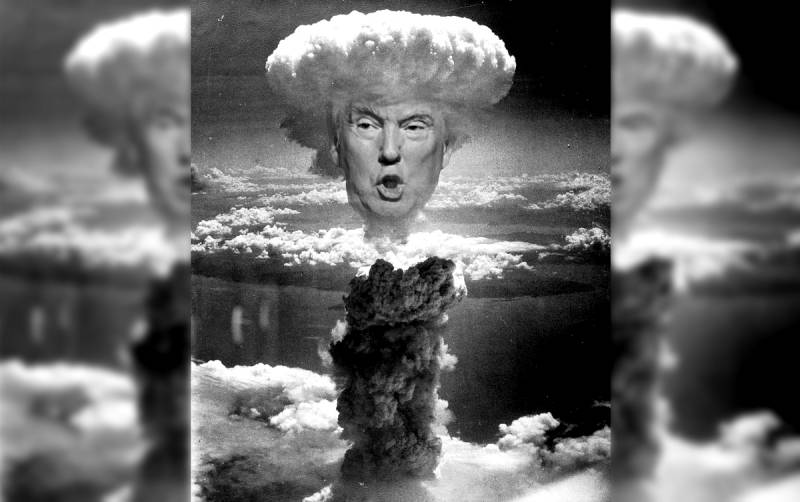 The American president made another bizarre statement about US military power. According to him, the country possesses very destructive nuclear weapons, which Putin and Xi Jinping can envy. The Military Times resource writes about this.
I have created a nuclear weapon that is nowhere else. The United States has created a combat system that has not yet existed in America. The heads of Russia and China have never heard of anything like this. It's just incredible
- Donald Trump did not spare epithets, talking about weapons in an interview with journalist Bob Woodward.
The experts were very puzzled by the words of the US President. Some analysts believe that this is the W76-2 nuclear warhead, which has a low-yield nuclear charge. The general public knows almost nothing about this weapon, but in itself it does not represent any revolutionary development.
Apparently, Trump was referring to the W76-2 warhead, designed for the Trident II D-5 missiles installed on American submarines.
- said the expert of the Carnegie Endowment for International Peace James Acton.
He also admitted that the US leader was simply referring to some other not yet created weapon.
There is also the possibility that Donald Trump was talking about some kind of non-nuclear weapons, although the word "nuclear" was heard from his lips.
The danger of the emergence of ICBMs with low-yield nuclear warheads is that such weapons lower the threshold for the use of atomic weapons. According to a number of American experts, the use of low-yield nuclear warheads reduces the likelihood of a retaliatory strike from a potential enemy.