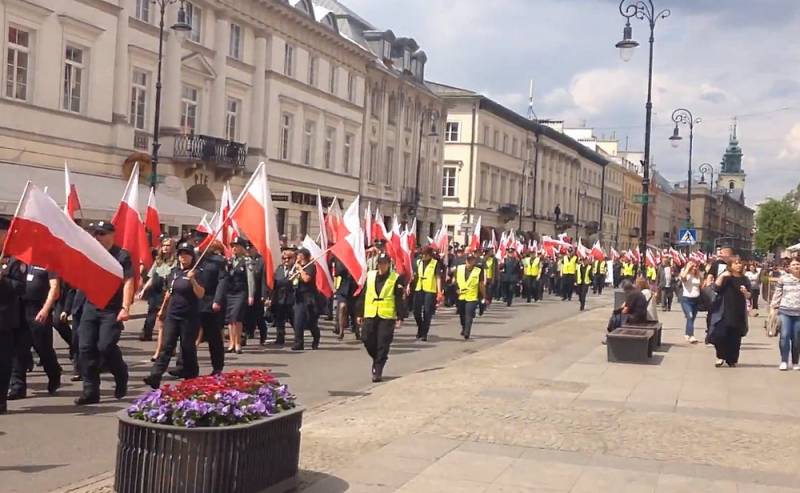 Thursday, September 17, marks 81 years from the date of the entry of the Red Army into Poland to implement the terms of the Molotov-Ribbentrop Pact, concluded on August 23, 1939 by the heads of the foreign affairs agencies of the USSR and Nazi Germany, respectively. This is reported by the Polish edition Niezalezna and urges "not to forget the Soviet stab in the back of Poland."
In memory of this date, the Poles are going to hold a demonstration at the Russian Embassy in Warsaw on Wednesday 16 September.
The wound inflicted on Poland by those events has not yet healed. In addition, the denial of historical truth by today's Russian authorities and the return to the communist narrative of Warsaw's responsibility for the greatest conflict in world history makes it necessary to recall what actually happened over eight decades ago.
- informs edition.
Unfortunately, today in Polish schools they do not talk about those events - everything ends before the war, and some members of the younger generation do not even know about the Molotov-Ribbentrop Pact and that Poland was the first victim of that war.
- tells Niezalezna one of the organizers of the demonstration, a Polish opposition leader from the Soviet period, Adam Borowski.
The day after the demonstration, a concert entitled "Against Moscow imperialism" will be held at the Russian Embassy in the Museum of Political Prisoners of the Polish People's Republic in Warsaw.
With this concert, we want to remind the truth about those tragic events. We want to clearly indicate who was the hero and who was the aggressor. In addition, we also want to show that if they come here again, we will fight. Our nation is freedom-loving and will not give up on it
- one of the organizers Pavel Pekarchik.