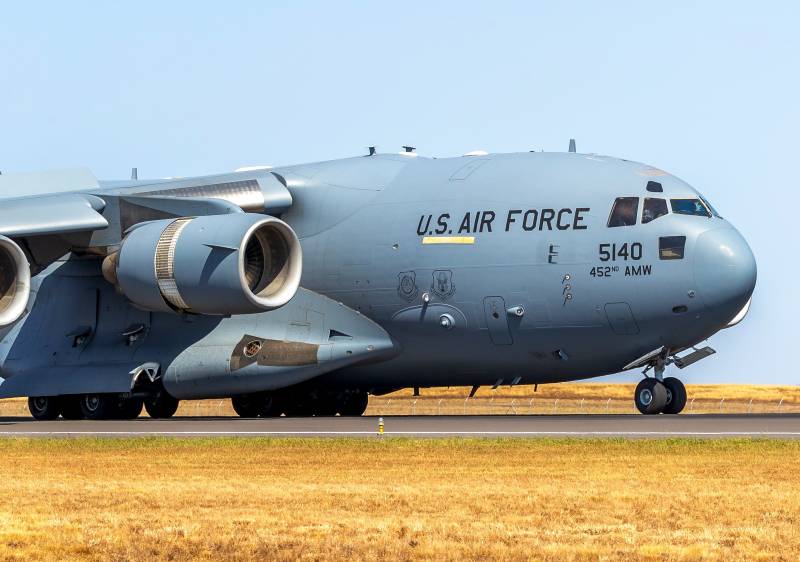 US tanker aircraft KS-46 and strategic military transport aircraft C-17 Globemaster III can be used in future military conflicts for an indirect combat purpose - for transmitting tactical information and dropping "smart" bombs. This is reported by the Breaking Defense publication, citing the head of the Air Force Command of the Air Force, Jacqueline Van Ovost.
According to the military official, the US Air Force will use holes in the air defense of countries such as the PRC and Russia when using such aircraft. In order for these transport aircraft to become bombers, they will be upgraded accordingly. During a number of military exercises, Globemaster III has already been used to engage targets on the ground.
So, from one of the C-17 transport aircraft, mass-dimensional models of AGM-158 JASSM cruise missiles were dropped. Another exercise involved the destruction of air defenses using F-15E strike fighters, after which 35 aircraft, including transport "bombers", entered the airspace of the alleged enemy.
According to Breaking Defense, the US Air Force is planning an experiment to convert one of the Air Transportation Command's planes into an information processing center and a backup data relay hub.