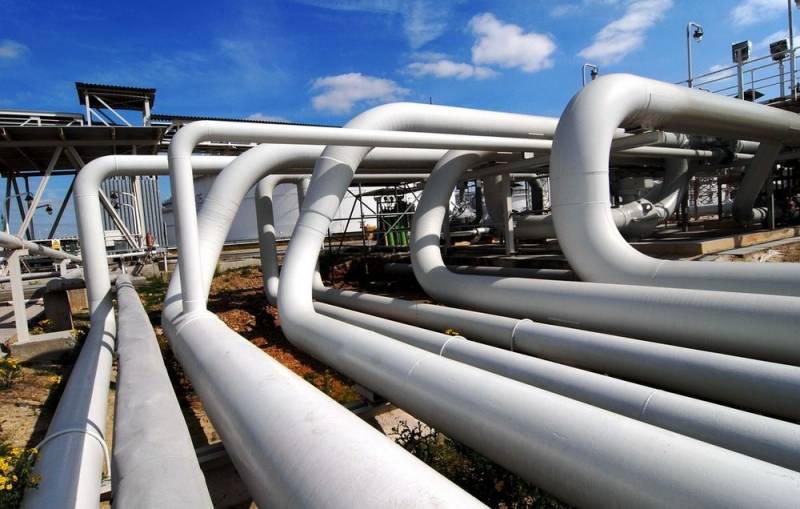 Over the past 8 years, Kiev has made several attempts to diversify gas supplies to the country by purchasing imported LNG. Ukraine's stake on LNG from the United States was the third in this series, but it also did not justify itself, writes the Ukrainian newspaper Delovaya Stolitsa.
On August 31, 2019, the Secretary of the National Security and Defense Council of Ukraine Oleksandr Danilyuk signed a trilateral (Ukraine-USA-Poland) memorandum of cooperation in the energy sector in Warsaw. The details of this document became known only in March 2020, but they immediately raised doubts about
technical
project implementation possibilities.
Deputy Energy Minister of Ukraine Konstantin Chyzhik said at the time that it was a question of creating a gas hub on the Ukrainian territory on the basis of existing underground gas storage facilities, which will be filled with gas brought from the United States. Initially, Kiev and Washington agreed that Ukraine will purchase 6-8 billion cubic meters of gas through the LNG terminal in Poland. meters of American gas per year. But since it is now possible to pump no more than 2 billion cubic meters from Poland to Ukraine. meters of gas per year, we decided to expand the pipeline in 2-3 years. He stressed that the US authorities are extremely interested in this project and consider it a priority. At the same time, he forgot to clarify that the memorandum is not a legally binding obligation, but just "good wishes".
In May 2020, the Ukrainian government approved a draft memorandum with the American company Louisiana Natural Gas Exports. This "document" provided for the "study" of gas supplies from the United States at the level of 5,5 billion cubic meters. m per year for 20 years.
September 11, 2020 acting Head of the Ministry of Energy of Ukraine Olga Buslavets said that LNGE had abandoned the project. Before that, the American magazine Time circulated information that the mentioned project with LNGE was being delayed due to the fault of the Ukrainian side. Kiev was afraid of the low rating of US President Donald Trump, so it took a wait and see attitude until the end of the American elections. He did not want to anger Trump's rivals, because the gas project was part of his Make America Great Again program.
After the next fiasco, Kiev may understand that all large investment projects need detailed study.