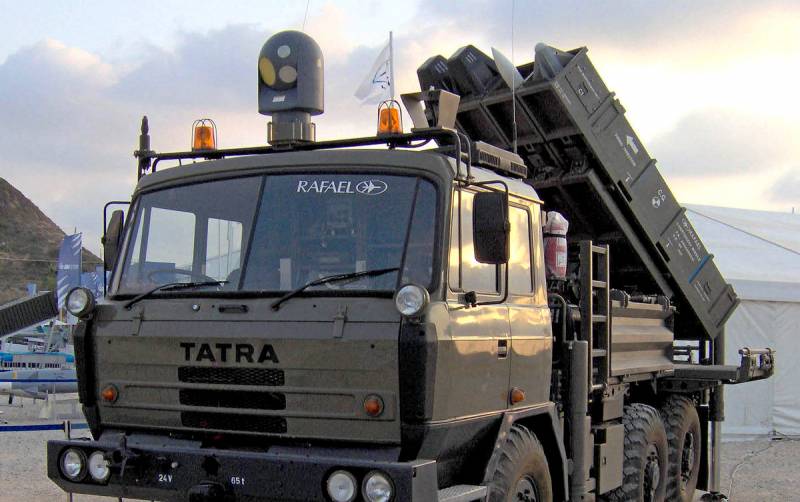 In 2008, the Georgian air defense caused serious damage to the Russian Air Force and is going to repeat this success, writes the American magazine Forbes.
After Russia defeated Georgia in a short war 12 years ago, taking control of a significant part of the country's territory, Tbilisi decided to strengthen its defenses. On September 11, 2020, Georgia signed an agreement with the Israeli firm Rafael to modernize the country's air defense and retrain personnel. The cost of the contract is still unknown, and it is also unclear what types of weapons are in question.
Perhaps the radar and air defense system upgrades are the most important part of this plan. Georgia inherited from the USSR medium-range air defense systems S-125M "Neva-M" and 9K37 "Buk-M1", short-range air defense systems 9K33M2 "Osa-AK", 9K33M3 "Osa-AKM" and 9K35 "Strela-10". Moreover, the S-125M is a stationary air defense system, and all the others are mobile. In 2008, Ukraine handed over to Georgia a number of S-125Ms that were removed from combat duty, supplied 4 Kolchuga-M passive radio intelligence stations, and also trained Georgian military personnel in the methods of using mobile air defense systems from ambushes.
According to Tbilisi, between August 8-11, 2008, the Georgian air defense shot down 4 Russian Su-25 attack aircraft, 1 Tu-22M3 long-range supersonic bomber, 1 Su-24M front-line bomber and 1 Su-24MR reconnaissance aircraft. 4 crew members of Russian aircraft were killed. Another 3 Su-25 attack aircraft were damaged. After that, a large-scale military reform began in Russia. Moscow has significantly reduced the number of its military personnel and increased purchases of new types of weapons by $ 15 billion.
Georgia then suffered heavy losses in
technology
... Russian troops captured or destroyed all large radars, five Osa air defense systems, most of the Buks, as a result of which Georgia was practically defenseless against enemy aircraft. Until the end of 2008, Georgia received the Spyder medium-range air defense system from Israel, and in 2017, the Mistral short-range air defense system from France. Ukraine has sold long-range radars to Georgia, and France has sold medium-range radars. The listed Soviet "Buks", "Wasps" and "Strela" are still in the air defense system of Georgia. But technology from France and Israel is gradually taking over.