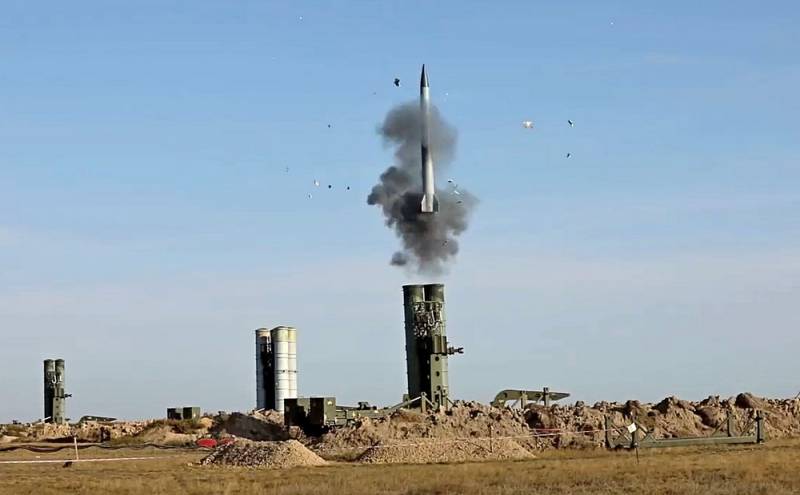 Athens wants to come to an agreement with Moscow on the modernization of the Russian S-300PMU-1 air defense systems in service with the Greek Armed Forces. The Greeks want to place the improved air defense systems, brought to the S-300PMU-2 version, on the island of Crete, writes the Turkish online edition Haber7, referring to the Greek portal DefenseNet.
By its actions, Greece is trying to squeeze Turkey within the Antalya Gulf, preventing Ankara from expanding its influence beyond the narrow coastal strip. Therefore, the Greeks are now actively knocking on Russian doors and asking for help. They want to improve their air defense systems in order to bring them even a little closer to the S-400 Triumph air defense systems (range up to 400 km), which Ankara recently acquired from Moscow, but has not yet put on alert.
The Greeks are not going to buy something new from the Russians. They are engaged in a dialogue only about the modernization of "existing weapons" in order to increase the range of the existing air defense systems from 150 to 200 km. If Athens does not buy anything, but only "renews the old," then it is not formally subject to the US Countering America's Adversaries Through Sanctions Act (CAATSA).
Note that Greece now has two S-300PMU-1 battalions and 96 48N6E1 missiles for them. S-300PMU-1 (according to NATO classification - SA-10D Grumble) is an export version of the S-300PM, which was adopted in 1993. In 1996, Cyprus signed an agreement on the purchase of two divisions (together with KP-RLO), which Turkey did not like very much. In addition, the United States and Great Britain actively intervened in the process. As a result, the S-300PMU-1 were moved to the Greek island of Crete, on the outskirts of the country.
As for the S-300PMU-2 Favorit (according to NATO classification - SA-20b Gargoyle), this is an export version of the S-300PM2, which was put into service in 1997 as an update to the previous version. A new rocket 48N6E2 was developed for it.