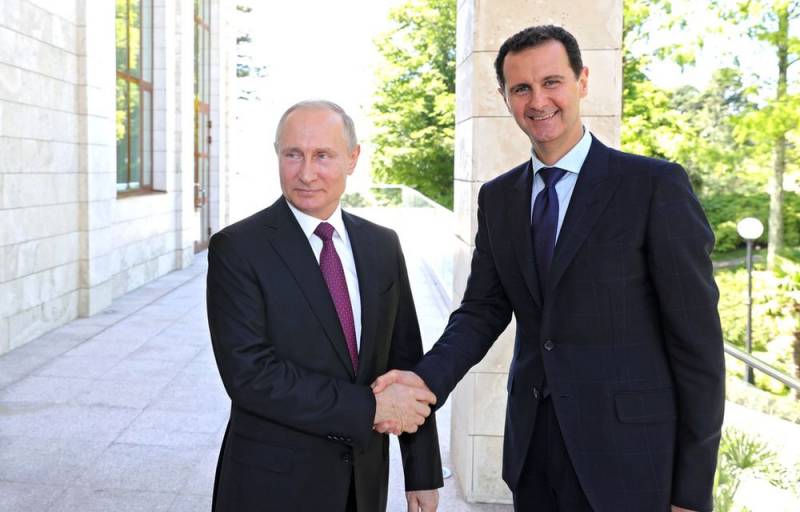 The visit of two high-ranking Russian delegations to Syria suggests that Moscow is running out of patience and it has decided to take a comprehensive approach to Syrian issues, writes the Egyptian online newspaper Sasapost.
Visit of Russian Foreign Minister Sergei Lavrov
can be called
unsuccessful because many
political
tasks for the settlement remained unresolved. Moscow wanted to get Damascus to agree to amend the Constitution, hold elections and other reforms. But President Bashar al-Assad disagreed with the Russians' proposals, calling them "political fairy tales" during his speech before the Syrian People's Council (the country's parliament).
In turn, the stay in Damascus of the Deputy Prime Minister of the Russian Government Yuri Borisov was devoted to the consideration of issues of a trade, economic, scientific and technical nature. Russia is really tired of spending money on supporting Syria and wants to compensate for at least part of the costs by attracting its companies to the reconstruction of Syria.
economics
... At the same time, Moscow is well aware that it will be difficult to do this because of the sanctions from Washington and Brussels. The international community simply will not allocate money for this, so Russia wants to achieve significant political progress by participating in the work of the Syrian Constitutional Committee, which has been meeting in Geneva for a year without visible success.
Borisov said that Moscow and Damascus are working on 40 agreements on the restoration of various facilities in Syria, including in the field of energy infrastructure. The Russians are in a hurry to sign billion-dollar contracts with the Syrians, but of all the agreements concluded since 2013, only a few have begun to be implemented. During Borisov's last visit, in December 2019, 30 contracts were discussed, including the reconstruction of a tire plant in Hama, the construction of a railway to Iraq, a cement plant in Aleppo, an airport in Tartus, but none of them has yet begun to be implemented.
The only achievement can be called the transformation of Syria into a storage facility for Russian wheat, which is actively sold in the Middle East. Obviously, Russia wants to reap significantly greater financial benefits. Consequently, Moscow will have to nudge Damascus to make political decisions, which will inevitably begin to resolve economic issues.