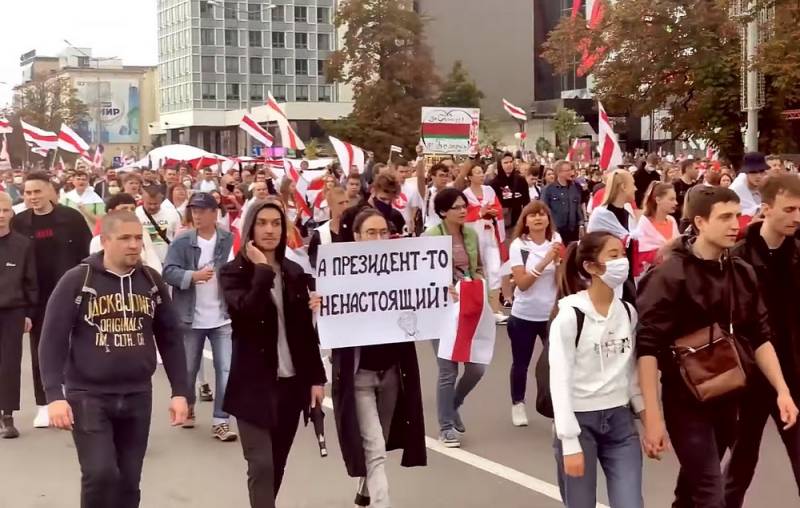 For more than a month, rallies and strikes have not stopped in Belarus. The protesters mostly hear vague phrases about freedom, change and the fight against the tyranny of Lukashenka. In turn, the current government is trying to normalize the situation by force.
In recent years, the Belarusian "idyll", which Alexander Lukashenko "draws" in his populist speeches for more than two decades, has noticeably shaken. Oil disputes with Russia, falling exports, rising public debt and budget deficits have put the "model" country in a difficult position.
To reduce dependence on Russian capital, small but proud Belarus decided to "turn its gaze" to the West. However, after the violent suppression of the protesters, Lukashenka and company received only an additional package of sanctions.
At the same time, the protests themselves also did not arise out of nowhere. Deterioration in
the economy
, the difficulties caused by the pandemic, coupled with the unpopular decisions of the country's leadership, significantly reduced the living standards of Belarusians. The gain of 80% of votes by the incumbent president was only a trigger.
The opposition protest movement was led by the wife of blogger and businessman Sergei Tikhanovsky, Svetlana Tikhanovskaya, who took second place following the election results, which her supporters rushed to declare rigged. Two more well-known opposition candidates are also representatives of the bourgeoisie V. Babariko and A. Tsepkalo.
Students and the petty bourgeoisie became the basis for the outbreak of mass protests. Strikes broke out in large enterprises throughout the country. In response, the government pulled in police and riot police, which led to more opposition from protesters.
The complexity of the situation that has developed in Belarus is that there is no strong communist party in this country that could direct the protest movements in the right direction. As a result, we have opportunism, lack of principle and "boastfulness".
Therefore, now we are witnessing another bourgeois coup d'état, which will only lead to a deterioration in the life of the working class. It is useless in this situation to "wedge into the process" and support one side or the other.
The victory of the opposition will lead to the "enslavement" of Belarus by foreign capital, the growth of poverty, devastation and unemployment. In turn, the retention of power by the incumbent president will only mean a strengthening of the police apparatus and an increase in the fascization of the country with a further deterioration in the standard of living of the people.