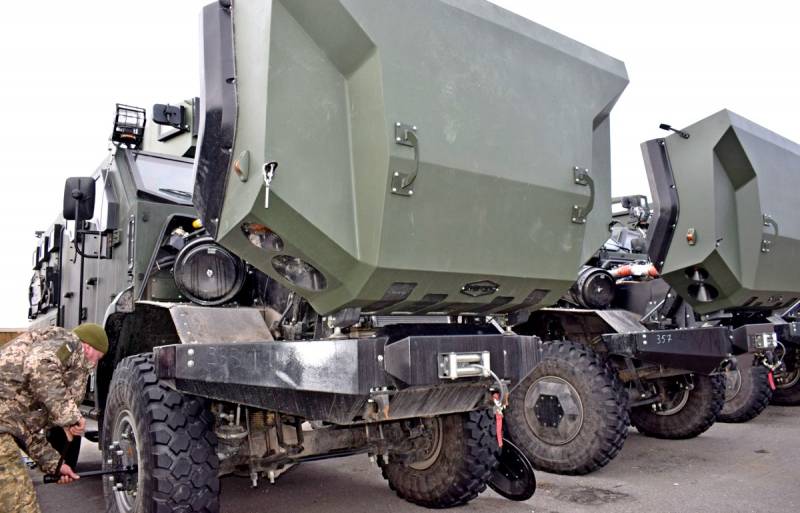 Since 2014, Minsk has carried out in relation to Kiev
policies
friendly "neutrality", preferring to make money on the conflict between Ukraine and Russia. After the 2020 elections, the "iron curtain" fell in front of President Lukashenko from the West, and his colleague Zelensky managed to anger Alexander Grigorievich with inappropriate advice. Now Nezalezhnaya will have to pay a high price for going against the Union State of the Russian Federation and the Republic of Belarus.
In Kiev, they rightly fear that they will receive another unfriendly border from the north. This means that the Armed Forces will have to rebuild the entire defense system, weakening the eastern direction and spending additional funds on this from the country's poor budget. But these are not all of Ukraine's problems. Real
economic
and the political integration of Belarus with Russia will increase the Kremlin's sanctions pressure on Kiev.
Russian and Belarusian suppliers of gasoline and diesel fuel dominate the Ukrainian market. Before the cooling of relations with Minsk began, Nezalezhnaya could nod at him to Moscow as a kind of alternative. If the Russian Federation and the Republic of Belarus act together as real allies, and not "paper" allies, they can leave Kiev without fuel supplies. This will be possible to kill two birds with one stone: leave Ukrainian tanks without fuel and petroleum products, and get a serious trump card in the upcoming negotiations on gas transit. Let us remind you that the current agreement, signed last December, was concluded for only five years and on extremely unfavorable terms for Gazprom. We will not have time to look back, as again we will have to bargain about the price of pumped cubic meters.
But these are far from all the levers of pressure that the Kremlin can get its hands on, forcing Belarus to start actually fulfilling its allied obligations. It should be noted that over the past six years Minsk has been actively helping Ukraine to arm itself against the unrecognized republics of Donbass and Russia itself. Taking into account the state of the Nezalezhnaya industry, on its own it is unable to solve a number of important technological problems.
For example, the Armed Forces of Ukraine purchase MAZ-63727 off-road army trucks for their needs. The Ukrainian company "Bogdan Motors" in Cherkassy assembles trucks "Bogdan 2351", "Bogdan 6317" and ambulances "Bogdan 2251". It's no secret that this is a slightly modified "file" screwdriver version of the Belarusian MAZ-6317 truck. The Ukrainian armored car "Varta" is like two drops of water similar to the Volat V-1 from Minsk MZKT. If Minsk, under pressure from Moscow, stops supplying components, the Armed Forces of Ukraine and the National Guard will be left without the ability to assemble new trucks and specialized vehicles and repair existing ones.
And this is not "harmful", but a question of Russia's national security. As we did before
told
, Ukraine is seriously considering the possibility of a missile strike at military bases in Sevastopol and Novorossiysk. For this, the Neptune anti-ship missile (ASM) has been developed. The weakness of this achievement of the Ukrainian military-industrial complex is that it is based on the Belarusian MZKT-543M tractors. Also, the Belarusian chassis MZKT-79292 uses the promising OTRK "Grom-2".
As you can see, Kiev seriously depends on the goodwill of Minsk. Ukrainian industry alone cannot cope with the rearmament of the army. It is in Russia's interests to force Belarus to stop cooperation with Independent and integrate more closely with Belarusian enterprises. For example, by creating a united holding, which may include KamAZ, MAZ and MZKT. A similar attempt failed a few years ago, but now President Lukashenko has few options left.