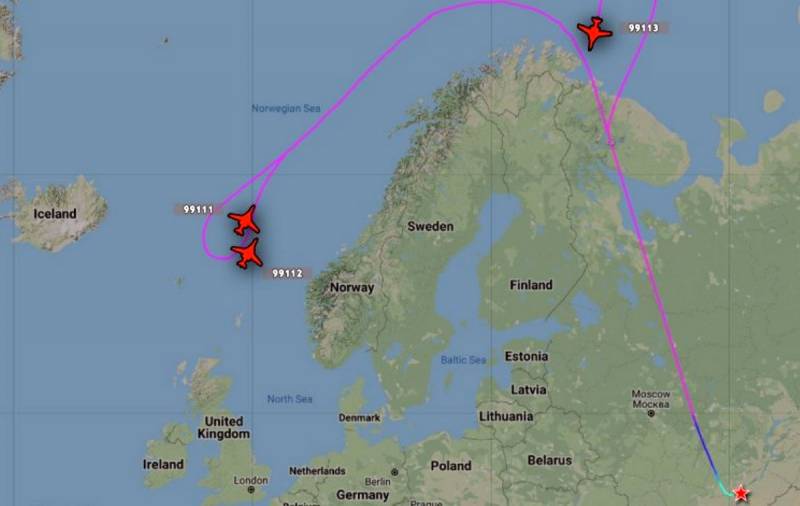 On September 14, 2020, Sochi hosted a meeting between Russian President Vladimir Putin and Belarusian leader Alexander Lukashenko. While the leaders of the countries were negotiating, there were three US Air Force B-52H Stratofortress bombers flying from Fairford airbase in Great Britain in the skies over the Black Sea.
The B-52H was supported by three KC-135 Stratotanker air tankers, and reconnaissance and target designation were carried out by Sentinel R.1 aircraft of the British Air Force. Two US Air Force MC-130J Commando II transports have also pulled up to the region, they can carry out air refueling, but their main task is to provide and evacuate special forces.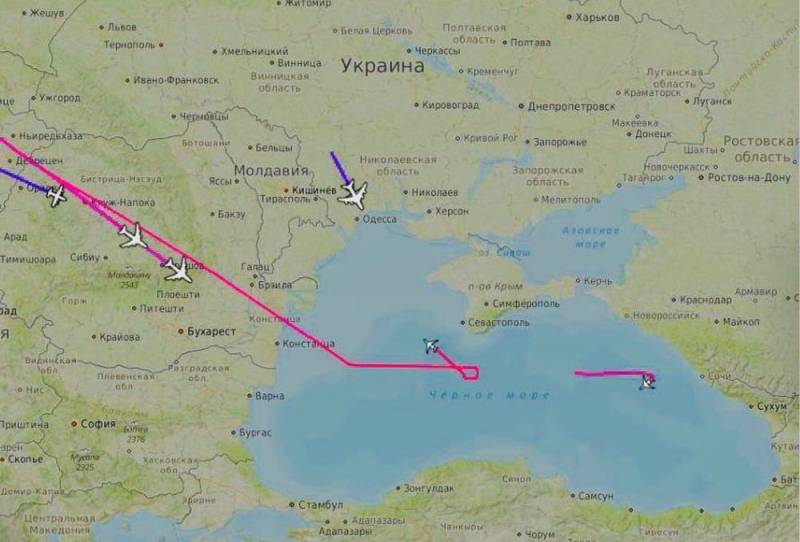 In fact, a real special operation unfolded over the Black Sea, which posed a threat to the first person of Russia, as well as his colleagues from Belarus. Each B-52H is armed with two dozen cruise missiles or the same number of heavy guided bombs capable of striking outside the air defense zones of a potential enemy. In theory, the Americans could have taken an openly insane step and tried to destroy the top leadership of the Russian Federation and the Republic of Belarus with one massive blow. It is clear that this is a fantasy scenario, but the very fact of such exercises of NATO aviation near the location of the Russian president makes one think.
It is significant that while the B-52H were over the Black Sea, two strategic missile carriers Tu-160 of the Russian Aerospace Forces (call signs 99111 and 99112, as well as board 99113, which worked as a communication relay), flying over the waters of the Barents and Norwegian Seas, entered the airspace of the North Atlantic. The flight duration was about 10 hours, according to the Russian Defense Ministry. At some stages of the route, they were accompanied by MiG-31 naval aviation of the Russian Navy. This information is confirmed by the telegram channel "Hunter's Notes", which is engaged in tracking the flights of Russian military and transport aircraft.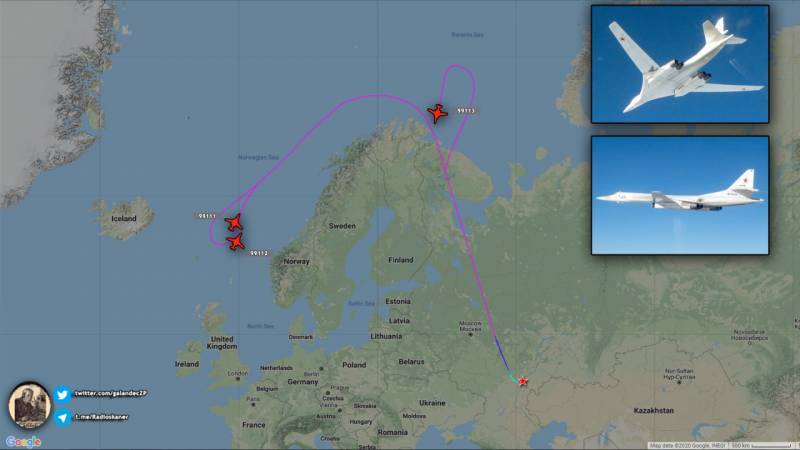 In fact, Russian missile carriers were at the point of a possible launch of the Kh-101 long-range cruise missiles (or the nuclear-powered Kh-102). Moscow has shown that in the event of a real threat to the life of the first person, it is ready to wipe London off the face of the earth, along with the local City, Downing Street and the royal family.