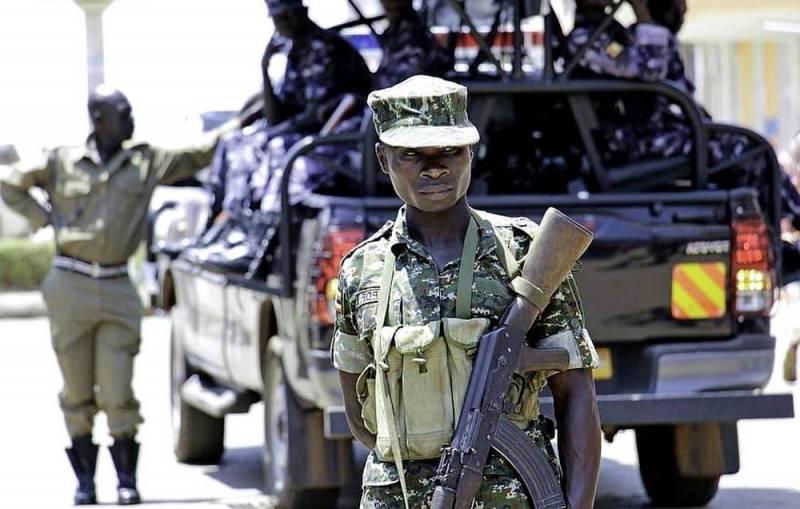 Africa has long been the most turbulent continent and the arena of confrontation between major world powers. France's unilateralism and the hesitation of the United States are destabilizing the Sahel, a region south of the Sahara, and paving the way for Russia and China. Foreign Policy magazine writes about this.
The French military contingent of 5100 in the Sahel is dispersed across Mali, Chad, Niger, Burkina Faso and Mauritania. France has also deployed 1000 troops to Côte d'Ivoire to help combat Islamic extremism. In addition, strong support from Paris for authoritarian leaders in the region, such as President Idriss Deby of Chad, sows seeds of discontent that fuel extremism in the region and destabilize an already turbulent environment.
Weak US efforts to normalize the Sahel undermine the ability of the international community to combat extremism in West Africa. Despite strong objections from French Defense Secretary Florence Parley, United States Defense Minister Mark Esper on January 27 strongly hinted at a reduction in US counterterrorism forces in the Sahel region.
U.S. officials are also skeptical of the UN peacekeeping mission in Mali, although it partially held back
political
violence in the central regions of the country. This disdain for African issues has put the Trump administration on a course of conflict with France, while greater cooperation is needed to achieve results.
By destabilizing Africa, Paris and Washington are opening the way for Moscow and Beijing, but this does not solve local problems. Russia's positive approach to arms contracts to West Africa strengthens France's efforts to turn autocracy into an antidote to extremism. The agreements on military cooperation between Russia and Burkina Faso, Chad, Niger and Mali do not take into account the human rights situation in these countries - for example, the Kremlin supported the President of Guinea, Alpha Conde, despite the latter's repression against peaceful demonstrators.
The agreement on military cooperation between Russia and Mali in June 2019 could provide for the training of Malian militants who participated in the coup on August 18 (however, there is evidence of US support for the conspirators in Mali). As for Beijing, despite its desire to extend the Belt and Road Initiative to the Sahel, China has only expressed ambiguous rhetorical solidarity with the counter-terrorism goals of the G-5 bloc.