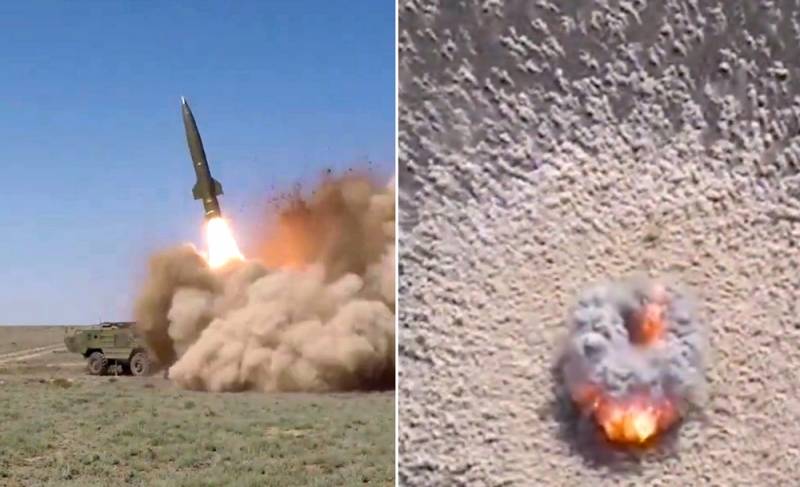 The military armies of Belarus, while practicing hitting a target from the Tochka-U tactical missile system, found that, for unknown reasons, the missile hit with a deviation from the target of 70-90 meters. It was planned to defeat the target of the Tochka-U OTRK at a distance of 70 km.
Missile missiles can be seen in the demo video. A tactical missile system launches ammunition to destroy an object. The rocket takes off, but does not hit. The target was caught only by the high-explosive fragmentation part of the 9N123F due to its wide radius of destruction.
In the event that a certain building acted as a target, it would remain unharmed.
The Tochka-U tactical missile system was adopted by the USSR army in 1989. The range of its action is about 120 km, the possible deviation from the target is about 100 m. As a result of the modernization of the Tochka complex, the OTKR missiles received new navigation and guidance systems.
Tochka-U was used by Russian troops during local military campaigns - in particular, against Chechen separatists during both Russian wars in Chechnya. Also, the Russians used a tactical missile system during the Georgian conflict in 2008.
According to military expert Andrei Frolov, Belarus does not yet have a resource base to create its own high-precision missile weapons.