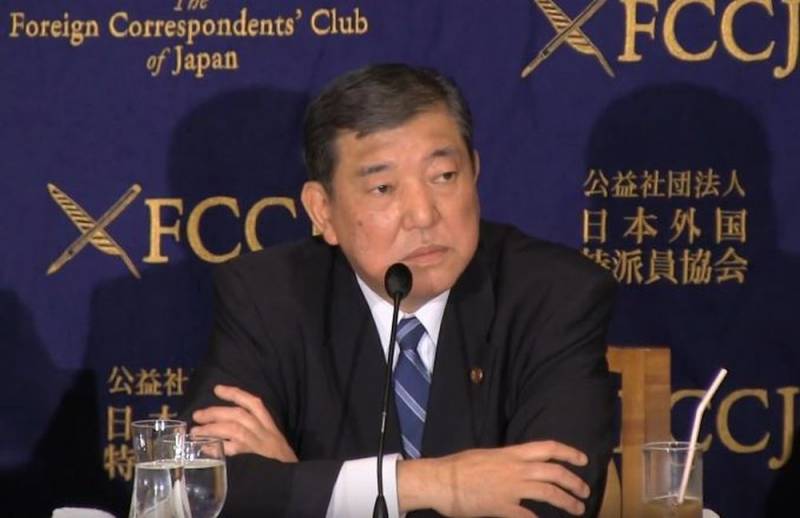 On August 28, 2020, the chairman of the Liberal Democratic Party of Japan, Shinzo Abe, unexpectedly announced his resignation from the post of Prime Minister of the country. He attributed this to a deteriorating health condition, but promised to serve until the election of a successor on September 17, 2020. One of the candidates for the post is the former LDPJ General Secretary Shigeru Ishiba, who was previously the Minister of Defense and headed the agriculture of the country of the "rising sun".
The Japanese media and the public have already appreciated the first initiative of a candidate who has not yet received power into his own hands. Ishiba proposed to revise the number of Japanese municipalities, increasing them from 1718 to 1724, i.e. by 6 units. Under Japanese law, regions in need are provided with substantial government support at the expense of the wealthier. Imagine the surprise of the Japanese themselves when they learned that Ishiba included in his list six municipalities of the South Kuriles, which in Japan are called "northern territories" (three islands - Kunashir, Iturup and Shikotan, as well as the uninhabited Habomai ridge).
Added northern territories illegally occupied by Russia
- explained the media representative Shigeru Ishiba.
Initiative
policy
even his party members criticized him. After that, many Japanese people, including those "worried about the Kuril Islands," began to ask different questions. For example, they wondered how Ishiba managed to fit exactly six municipalities on the islands mentioned above? Some suggested not being modest and adding a dozen more, and not forgetting to allocate as much taxpayers' money as possible for the "development".
The Japanese were outraged in media comments and on social media. In their opinion, it is first necessary to return the islands, and only then to organize self-government bodies there. They believe that there is no point in the functioning of the proposed municipalities. Some called Ishiba's initiative "a bad show", others thought that he was simply "ignoring reality".
The northern territories will still not return, even if a certain amount is allocated from the budget for the development of local self-government there. It doesn't matter how many local governments there are, because the islands are still controlled by the Russians.
- wrote one of the Japanese, whose judgments most accurately reflect the prevailing opinion.