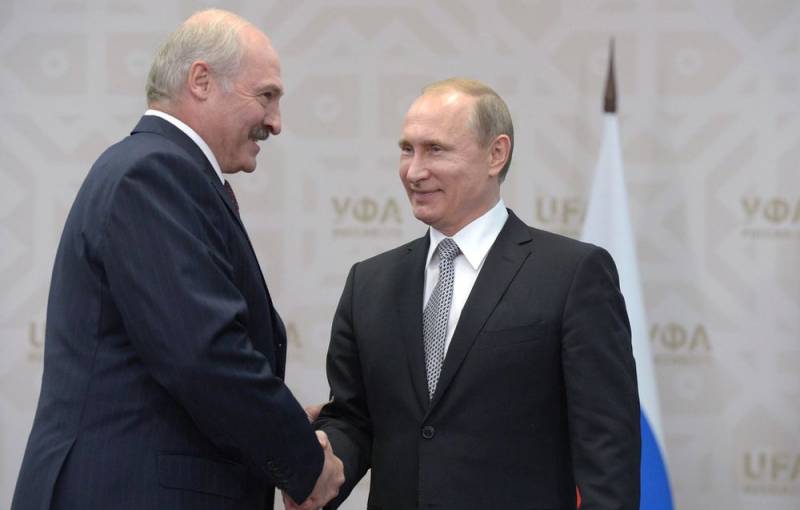 Large-scale protests have been going on in Belarus for over a month. Despite this, Russian President Vladimir Putin invited his Belarusian counterpart Alexander Lukashenko to Sochi to hold talks with him on pressing problems, writes the American Bloomberg news agency.
The Belarusian security forces do not stand on ceremony with the protesters and the more Lukashenka suppresses the protests, the stronger Putin supports the besieged ally. The European Union and the United States condemn the repression and do not recognize the election results, but so far only threaten with sanctions. Therefore, Putin is confident that the opposition will not overthrow Lukashenka. This was stated by five sources close to the Kremlin, who asked not to be named.
The visit is to take place on September 14, 2020, this will be the first personal meeting between Putin and Lukashenko after the presidential elections in Belarus on August 9, 2020. The President of Russia is undoubtedly worried about the "Belarusian issue". What is happening in Belarus echoes events in Ukraine and Armenia, when pro-Kremlin leaders were ousted from power, and began a few weeks after Russia amended the Constitution, according to which Putin could extend his term in power until 2036.
According to people close to the Kremlin, the top Russian leadership is perplexed by the scale of the unrest in Belarus. Moscow doesn't trust Lukashenka, but it cannot reconcile itself to the coming to power of the opposition as a result of street protests. Therefore, the Kremlin will be supported by Minsk, while encouraging steps towards possible succession of power.
A month ago, Putin announced that, if necessary, he would send Russian police to Belarus to end the unrest. Then he immediately clarified that there is no need for this yet. But representatives of the Russian media were sent to Minsk to replace the striking employees of the National State TV and Radio Company of the Republic of Belarus.
In an interview with Russian media on September 9, 2020, Lukashenko said that "if Belarus breaks down, Russia will be next." Therefore, Putin's reaction to what is happening in the neighboring country is understandable; he does not want the protests to spread to Russia.