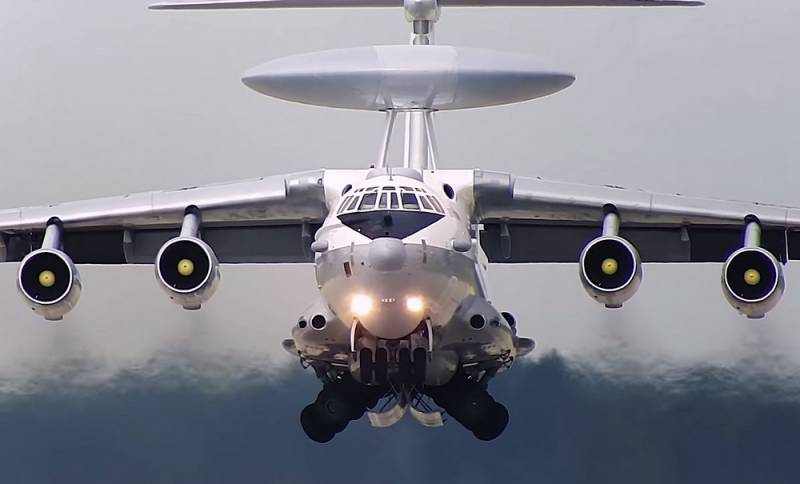 According to the Telegram channel "Hunter's Notes", which regularly monitors the flights of the Russian Aerospace Forces, another rotation of AWACS aircraft of the Russian group took place in Syria.
The transport Il-76MD (RF-76702) and the DLRO A-50U (RF-93952) aircraft returned to Russia along the Syria - Iraq - Iran - Caspian Sea route that had been worked out over the years. However, this time, the Azerbaijani authorities did not allow Russian vehicles to pass through the airspace of their country.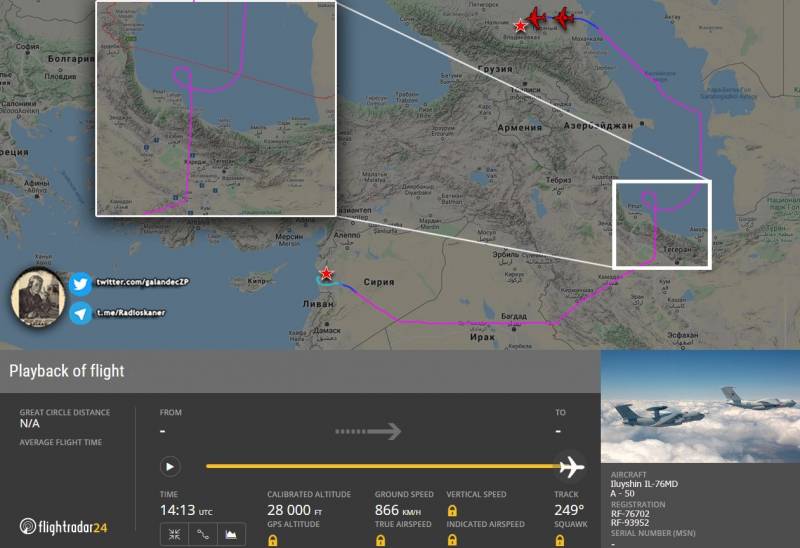 The Russians had to make a "detour" through the airspace of neighboring Turkmenistan, additionally requesting the consent of Ashgabat to cross the air border over the Caspian Sea. After that, the aircraft landed at the Mozdok airbase, and then headed to the Ivanovo military airfield (Severny), where the AWACS aircraft are based.
Baku's behavior may be related to the next aggravation of relations between Azerbaijan and Armenia, which is part of the CSTO. Therefore, the Azerbaijani military could not allow the passage of Russian AWACS aircraft over their territory, taking into account the outlined cooling of relations with Moscow. In this regard, there is a likelihood that other aircraft of the Russian Aerospace Forces will have to fly over Azerbaijan through the airspace of Turkmenistan in the future, until mutual understanding with Baku is restored.